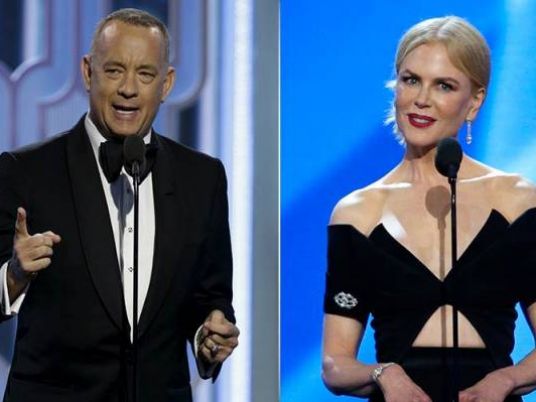 Hollywood stars Tom Hanks and Nicole Kidman were among the actors honored at the Palm Springs International Film Festival on Monday night, as the 2017 awards season began.
Oscar winner Hanks received the "Icon Award" for his portrayal in drama "Sully" of pilot Captain Chesley Sullenberger, who in 2009 carried out a successful emergency plane landing in the Hudson River.
Kidman took the "International Star Award" for "Lion", in which she plays an Australian woman who adopts an Indian child.
Also honored at the festival's Film Awards Gala were Andrew Garfield with the "Spotlight Award" for his role in Mel Gibson's war drama "Hacksaw Ridge" and Natalie Portman who received the "Desert Palm Achievement Award, Actress" for her portrayal of Jacqueline Kennedy in "Jackie".
"Manchester by the Sea" actor Casey Affleck took the "Desert Palm Achievement Award".
"Arrival" actress Amy Adams was given the "Chairman's Award", Annette Bening was honored with the "Career Achievement Award" and "Moonlight" actor Mahershala Ali took the honors in the "Breakthrough Performance" category.
Picking up the "Vanguard Award" which went to musical "La La Land", actor Ryan Gosling paid tribute to the late Debbie Reynolds. The 84-year-old actress, star of "Singin' in the Rain", died last week a day after the death of her "Star Wars" actress daughter Carrie Fisher.