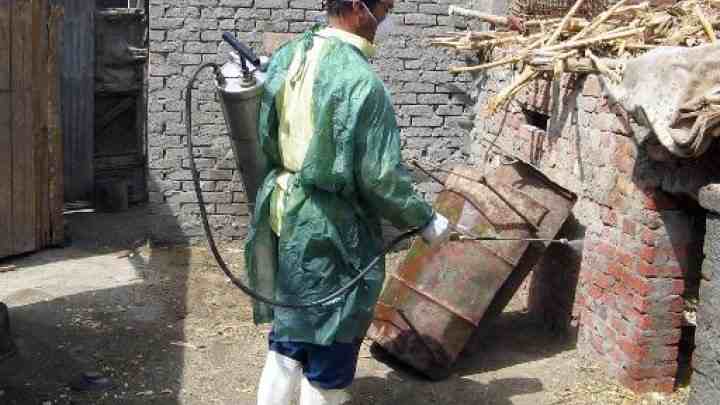 An Egyptian woman died on Wednesday of bird flu bringing the number of deaths of bird flu tonine cases since the beginning of the year, Al-Masry Al-Youm reports.
One hundred and ninety Egyptians have been infected with the virus since 2006, said a statement published on the Health Ministry's official website. The statement added 72 cases have died and two patients are still receiving treatment at hospital.
The infected human cases which emerged during the year 2014 were exposed to infected dead birds, according to the statement.
The woman who died of bird flu Wednesday was a 20-year-old student from al-Ghanayem City, Assiut, Al-Masry Al-Youm reported.
Assiut University Hospital received the woman three days ago but her condition deteriorated. She was placed on a ventilator before she caught pneumonia and died.
The death rate of bird flu in Egypt is 37.4 percent compared to 55 percent on the international level, mostly in China.
Around two million workers involved in the poultry industry and eight million people of their relatives have been harmed since the emergence of bird flu in Egypt, according to the State Information Service.
The World Health Organization published a report in 2014 on influenza A (H5) activity from 18 February to 23 September 2014. The report mentioned that the infections of the A (H5) reported to the WHO by Egypt included poultry and humans.
WHO advised that travelers to countries with known outbreaks of avian influenza should avoid poultry farms, or contact with animals in live bird markets, or entering areas where poultry may be slaughtered, or contact with any surfaces that appear to be contaminated with feces from poultry or other animals. Travelers should also wash their hands often with soap and water. Travelers should follow standard food safety and hygiene practices.