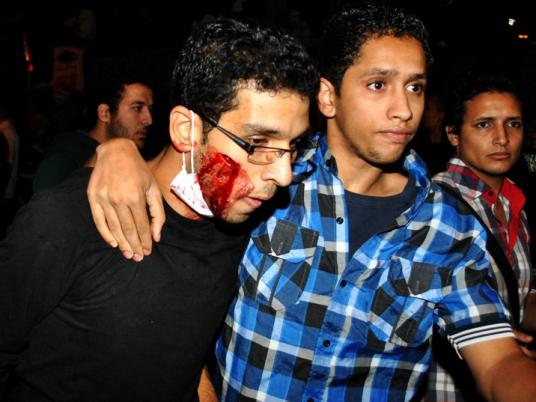 Two people were killed and at least 50 others injured in clashes across Egypt commemorating the second anniversary of the November 2011 clashes on Mohamed Mahmoud street, central Cairo.
The Interior Ministry confirmed a 20-year-old man died in Qasr al-Aini hospital after sustaining birdshot injuries in Tahrir Square during clashes with security forces.
A Health Ministry official said that Mahmoud Abdel Hakim, a student who was injured by a gunshot in clashes that took place on second anniversary of the Mohamed Mahmoud events, died from his injuries on Wednesday.
He is the second fatality from yesterday's violence.
Prosecutors ordered a search for Abdel Hakim's assailants.
Mohamed al-Ansary, emergency services chief, said in press statements on Wednesday that 27 were injured in Cairo, including a police officer.
In Alexandria, a further two people were wounded, he added.
Edited translation from MENA