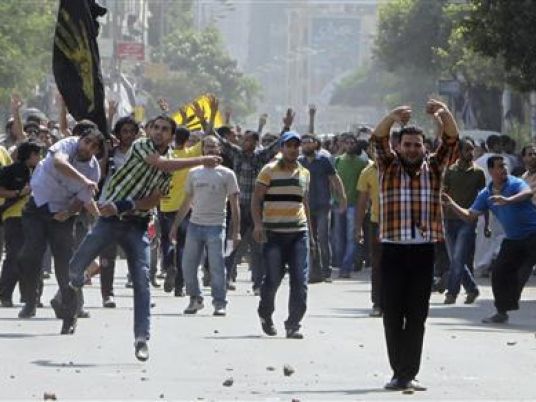 Thirteen people were arrested Saturday for marking the fourth anniversary of the 2011 uprising's bloody clashes between protesters and police near the Interior Ministry.
According to a statement by the Egyptian Center for Economic and Social Rights (ECESR), the activists were accused of staging unlicensed protests, hampering traffic and being in "possession of banners" during a vigil that marked the clashes at Mohamed Mahmoud Street which left at least 42 dead.
The six-day protests in 2011 condemned the policies of the Supreme Council of the Armed Forces and the Interior Ministry violence against sit-ins at nearby Tahrir Square, the epicenter of the 2011 revolt against former president Hosni Mubarak.