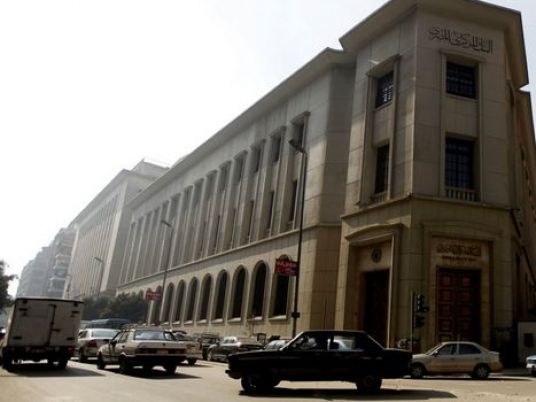 Egypt's central bank on Tuesday tightened trade financing regulations to support local manufacturing and ease the ballooning trade deficit that has worsened an acute foreign exchange shortage.
Egypt, which depends on imports, has faced a decline in foreign currency receipts since a 2011 uprising against autocrat Hosni Mubarak scared off foreign investors and tourists.
Its forex reserves have more than halved to $16.4 billion, enough for just three months worth of imports.
Earlier this year the central bank attempted to put a stop to the foreign exchange crisis by restricting the amount of dollars a company could deposit in banks. But the measure caused imports to pile up at ports and has been widely criticised as a blunt instrument.
In a statement on Tuesday, the central bank said local banks would have to obtain import documents directly from foreign banks, instead of from the clients, as is the current practice.
In a separate statement, Egypt's customs authority said the move was aimed at preventing importers from manipulating receipts.
In addition, importers will have to provide 100 percent cash deposits on letters of credit for imports instead of the current 50 percent, the central bank said.
Medicine and food as well as manufacturing components and machinery are excluded from this rule.
Egyptian manufacturers have long complained that unscrupulous importers put artificially low values on customs bills to avoid duties. The practice, which merchants say is widespread, robs the government of tax revenues and makes it difficult for local produce to compete on price.
"They are just fine-tuning the present regulations amid the foreign currency shortage. This definitely could increase the pressure on importers," Beltone Financial economist Ziad Waleed told Reuters.
"The central bank is trying to use all available measures to try to limit imports and this could limit the import of luxury goods, but it is not the key to solving the foreign currency shortage," he said.
In 2014, Egypt imported goods worth $60.8 billion compared with exports worth $22.1 billion.
It was not clear if the new regulations announced on Tuesday were a prelude to lifting the deposit caps, which had made it difficult for companies to open letters of credit to pay for imports, which piled up at ports.
Goods were finally released in November after state banks supplied $1.8 billion to clear the backlog and process new letters of credit.