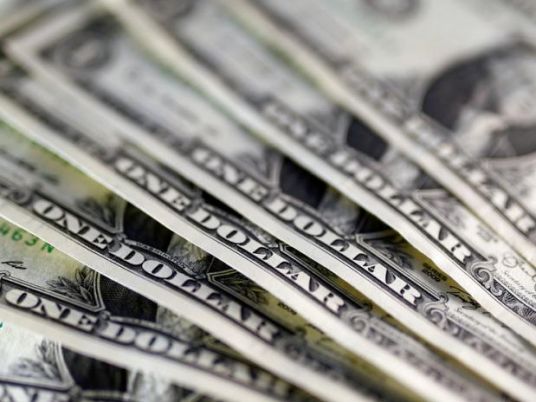 Egypt's central bank has sold $7.6 billion in recent weeks to make it easier for importers pay for goods, an official told state news agency MENA on Tuesday, as a currency crisis and foreign exchange curbs that have hurt trade persist.
Some of that sum was also used to pay off foreign investors in dollars, the central bank official said.
Egypt, which depends on imported food and energy, is facing an acute dollar shortage. In February, the central bank imposed limits on the amount of dollars companies could put on deposit and asked banks to prioritise dollar sales to companies importing food and fuel, making it harder to clear imports of other goods that piled up at ports.
Egypt has been starved of foreign currency since a popular uprising in 2011 that ousted then-president Hosni Mubarak and hit tourism and foreign investment, major forex earners.
The central bank is facing mounting pressure to devalue the pound. Despite having sought to inject additional forex liquidity into the market over the past month, the gap between the official and black market rates remains wide.
Central bank forex reserves tumbled to $16.4 billion in October from $36 billion before the uprising, as the bank sought to defend the pound at an artificially strong level.
In rare comments, the unnamed central bank official, said Egypt's foreign reserves were "safe" and that Egypt was committed to repaying its foreign debts on time, including a $1 billion payment to Qatar in January 2016 and $700 million owed to the Paris Club.
He said the bank does not plan to issue new foreign currency-denominated bills, only roll-overs.
The forex shortage had prompted speculation in local media about whether Egypt would be able to meet foreign obligations.