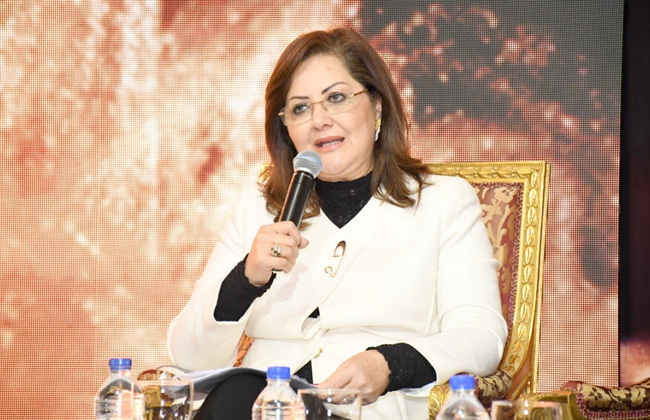 Minister of Planning, Follow-up and Administrative Reform Hala al-Saeed said on Thursday that the unemployment rate declined to 10 percent within January-March 2018, compared to 11.9 percent within the same period in 2017.
Saeed said that the relative structure of employment included 21.4 percent for the agricultural sector, 31.2 percent in the retail sector, 31.2 percent in the constructions sector, 12.7 percent for the industry sector and 8.6 percent for the education sector.
Saeed clarified that the value-added sectors including the agriculture and industry sector created several job opportunities in 2018.
Saeed mentioned that the ministry has been providing several job opportunities for women, aiming to increase women's employment rates as part of the economic and administrative reformation plan of the country.
The Ministry of Planning and Administrative Reform said in September that Egypt's unemployment rate has fallen an unprecedented 11.3 percent in 2017/2018 and is expected to further drop to 8.4 percent by 2022, according to Howayda Barakat, head of the Sustainable Development Unit in the Ministry of Planning.
Barakat added that the ministry launched a training program to raise employee performance in order to improve services provided to citizens. She said that employees will participate in developing policies to improving work environments, noting that there will be several measures implemented by the government to improve institutional transparency and efficiency.
In May,  the Central Agency for Public Mobilization and Statistics (CAPMAS) said in a press statement that the unemployment rate has dropped to 10.6 percent in the first quarter of this year, compared to 12 percent in the first quarter of last year.
CAPMAS said in a statement that the number of unemployed was 3.9 million in the first quarter of the year, with a decrease of 409,000 from the corresponding quarter in 2017 and 215,000 less than the fourth quarter of 2017.
Edited translation from Al-Masry Al-Youm