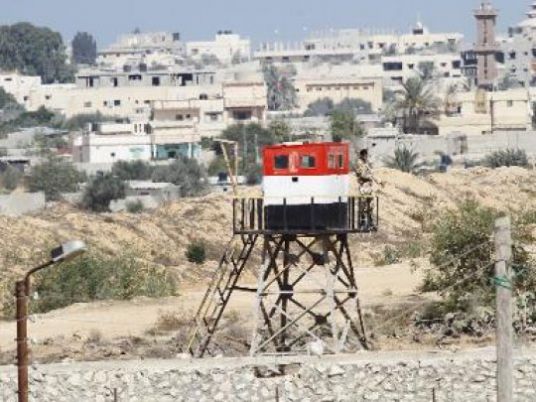 Two Egyptian police recruits were killed on Thursday when unidentified gunmen shot them outside the gate of a security forces camp in the volatile Northern Sinai region, security sources said.
Last month, Egypt extended by three months a state of emergency imposed on Northern Sinai in October after Islamist militants stepped up attacks in the remote but strategic peninsula bordering Israel, Gaza and the Suez Canal.
On Thursday, gunmen in a car shot dead the two policemen who were guarding the gate of a police camp in the city of Rafah, the sources said.
Security forces responded with gunfire but the attackers fled the scene, they added.
Insurgents have killed hundreds of soldiers and policemen in Sinai since mid-2013, lashing out after then-army chief Abdel Fattah al-Sisi ousted Islamist President Mohamed Mursi following protests. Sisi went on to be elected president last year.
No one has yet claimed responsibility for Thursday's attack.
Sinai Province, an affiliate of Islamic State, which earlier changed its name from Ansar Bayt al-Maqdis, is the most active militant group in the Sinai and aims to topple the government in Cairo.