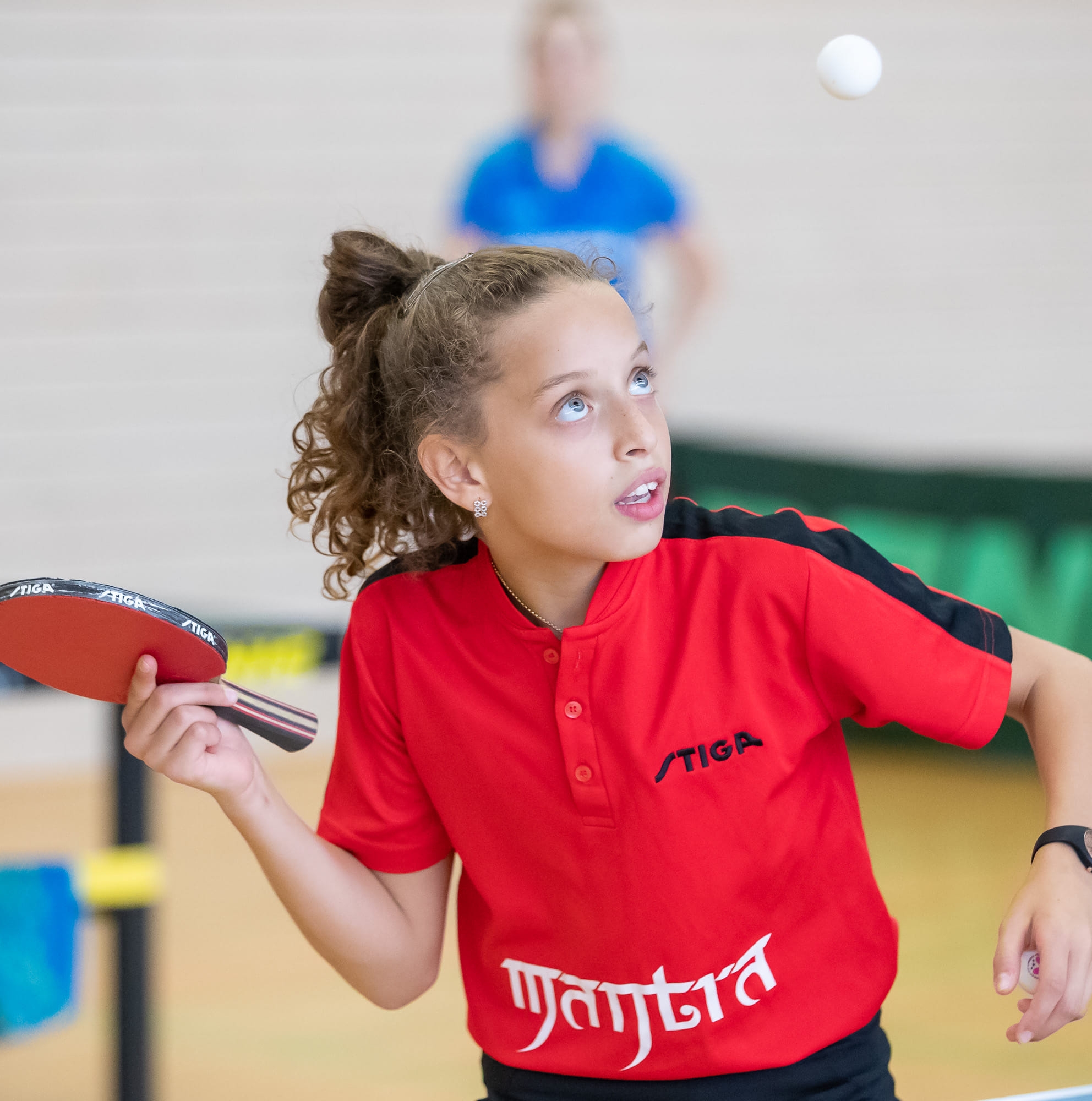 Twelve-year old Egyptian table tennis star Hana Goda is set to join the Egyptian national team in the 2020 World Team Table Tennis Championships, set to be held in South Korea this March.
Goda, who plays as well for Egypt's Al-Ahly Club, expressed her happiness on Thursday at being chosen for the Egyptian team participating in the adult world championship.
Gouda said her selection among the players of the national team was not a surprise, especially after she performed so well with Al-Ahly this season, winning a number of foreign tournaments.
"I feel very happy after joining the national team for the first time, and I will try to beat records in Korea, because joining the national team is a great honor to everyone," she said.
She pointed out that her presence as one of the youngest players in the South Korea tournament will give her an opportunity to sharpen her already legendary table tennis skills, which would help her achieve her dream of qualifying for the Paris Olympics 2024 with the national team and winning a medal.
In January Goda became the first Egyptian or African player to top the Women's Single ITTF Cadet World Ranking, with the young champion having secured numerous titles throughout her career.
One of Gouda's latest accomplishments was the September 2019 International Table Tennis Federation (ITTF) tournament, where the young star claimed first place in the categories Cadet Teams U15, Double Cadet U15 and Single Cadet U15. In the same year, Gouda reached the semi-finals in Bahrain's junior girls' singles.
The twelve-year-old astonished audiences with her performance against the 27-year-old Zamalek player Farah Abdel Aziz, who is ranked the second-best table tennis player in Africa. Goda defeated her 3-0, leading the star to snatch the Egyptian women's table tennis title.
Gouda's earlier achivements include several gold medals, among them the 2016 Algerian International Championship, which she won when she was only eight years old, the 2018 Tunisian Championship, and the 2018 African Table Tennis Championship.
The 12-year-old athlete scored another silver medal at the 2017 Swedish Table Tennis Championship, and she was also named the top junior champion in Egypt under the age of 12.
Goda plays in upwards of 10 local and international tournaments each month, according to the President of the Egyptian Federation of Table Tennis Moataz Ashour, who said that a coach is assigned to accompany her at all games at the request of Sport Minister Ashraf Sobhy.
"She is definitely a miracle," Ashour previously said of Goda.
Image courtesy of Hana Goda's official Facebook account.