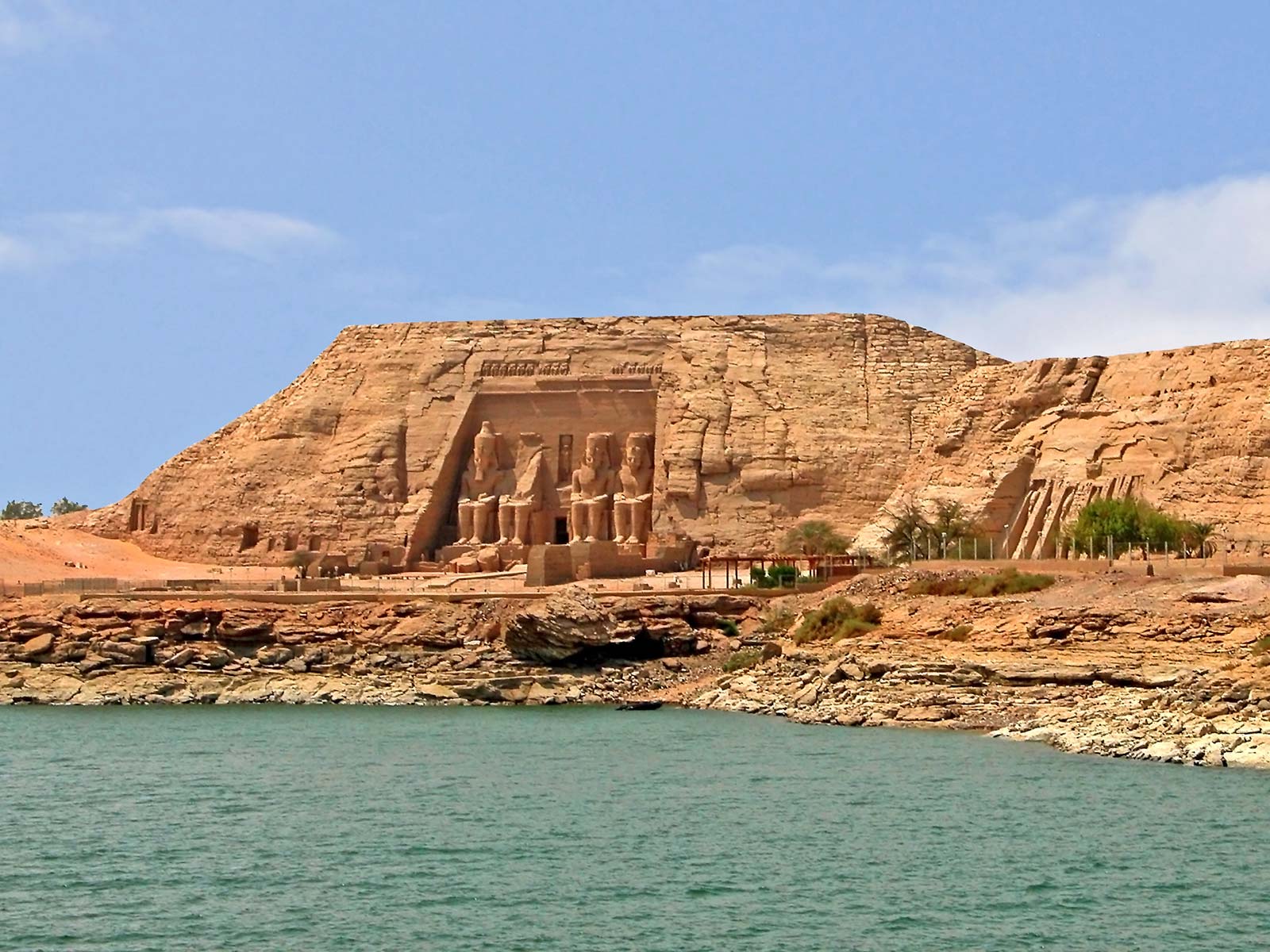 The Egyptian Tourism and Antiquities Ministry launched a virtual tour of the Ramses II Temple in Abu Simbel, celebrating the sun alignment on the temple's inner sanctum.
The tour can be accessed online here.
One of the most famous ancient temples in Egypt, the temple witnesses a sun alignment twice a year on October 22 and February 22.
A rescue project for the two temples in Abu Simbel began in the 1960s by a multinational team of archaeologists, engineers and equipment operators, and work began by carefully cutting the two temples into large blocks (up to 30 tons, an average of 20 tons).
It was moved and re-installed again at a new site about 64 meters above the water surface of Lake Nasser and 180 meters away from the original site, in one of the greatest archaeological engineering challenges in history.
The Great Temple of Abu Simbel (the Temple of Ramses II) is dedicated to the worship of Re-Hor-achti, Ptah, and Amun-Ra, the three largest deities in ancient Egypt. The façade of the Great Temple consists of four huge statues of Ramses II, one of which is 22m high.
The temple was designed so that sun illuminates the face of the Ramses statue in the Holy of Holies.
To the north of Ramses II Temple is a small temple of his wife Nefertari located opposite to each other, separated only by a small valley. The work to move the two temples took nearly six years, to be reconstructed at a location 64 meters higher.