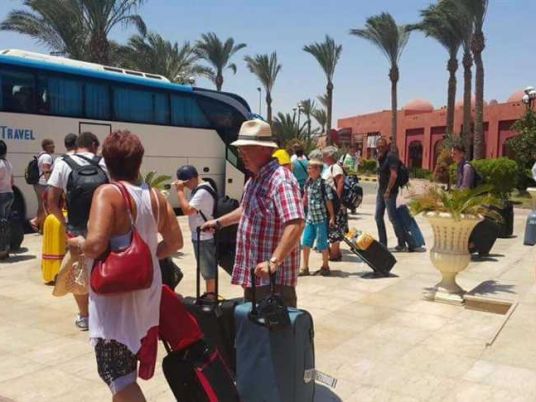 Tourism and airlines companies are ready take advantage of the new Berenice International Airport, according to Abd al-Naby Abu al-Hassan, director of a tourism company in the area.
On Wednesday, Egyptian President Abdel Fattah al-Sisi and UAE Crown Prince Mohamed bin Zayed  attended the ceremony of the opening of the new airport and the launch of the Berenice military base, considered the largest military base in the Red Sea.
The airport is located south of Marsa Alam, an area popular with tourists on the Red Sea.
The Marsa Alam International Airport, meanwhile, is located 60 km north of the city.
Construction costs at the Berenice International Airport totaled around half a billion Egyptian pounds.
Abu al-Hassan said that the airport will serve the tourist resorts in South Marsa Alam and will provide services for charter flights at the same prices of other Egyptian airports.
The distance from the airport to areas popular with tourists is about 100 kilometers by car, he clarified.
Meanwhile, tourism expert Maged al-Qady has affirmed that Berenice Airport was constructed in line with international standards and was built out of necessity, adding that the airport should boost investment opportunities in the area.
A number of projects in the area were previously canceled due to the lack of a nearby airport, he said, arguing that the project provides a strategic "national dimension" to development efforts south of Marsa Alam.
The airport is also part of the state's development strategy, part of Egypt's Vision 2030, Qady said.
On December 19, the first UK flight to Sharm el-Sheikh since the 2015 ban landed at Sharm El-Sheikh International airport, following a four-year hiatus after a bomb exploded on a Russian plane flying over Egypt's Sinai, killing all 224 people on board.
In another sign that Egypt's tourism sector is on its way to recovery, Sharm el-Sheikh airport was also ranked as the fastest growing airport in Africa in 2019, while Hurghada Airport ranked third in passenger numbers, according to Routes Online, an organization specialized in tracking airport traffic.
Edited translation from Al-Masry Al-Youm