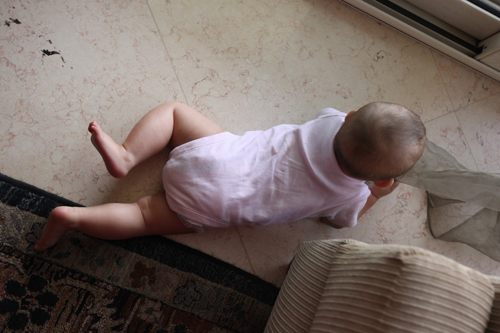 Mansoura criminal court sentenced on Tuesday the defendant accused of raping a twenty-month old toddler named Jana, known in the local media as the "Pampers Infant", to death.
The court listened, in a closed-door session on Tuesday to the defendant, who admitted committing the crime, Al-Watan news reported.
The defendant Ibrahim Mahmoud al-Refaei admitted for the second time raping the infant, saying: "I did a mistake and I confess to raping the infant."
The lawyer of the victim's family's demanded the harshest punishment for the defendant over committing a crime he described as "unprecedented in human history".
Daqahliya security department was notified in March by the mother of the toddler, that a 35-year old man abducted and raped her daughter, causing her severe vaginal bleeding.
The girl was taken to Belqas hospital for medical care and surgery, as she was in a bad health condition. A police report was filed and sent to prosecution for investigation.
The suspect was arrested while trying to escape. He admitted to committing the crime. He was remanded into custody for more than a month pending investigation.
Investigations showed that the suspect was known to police, as he was badly behaved and had frequent conflicts with his brothers.