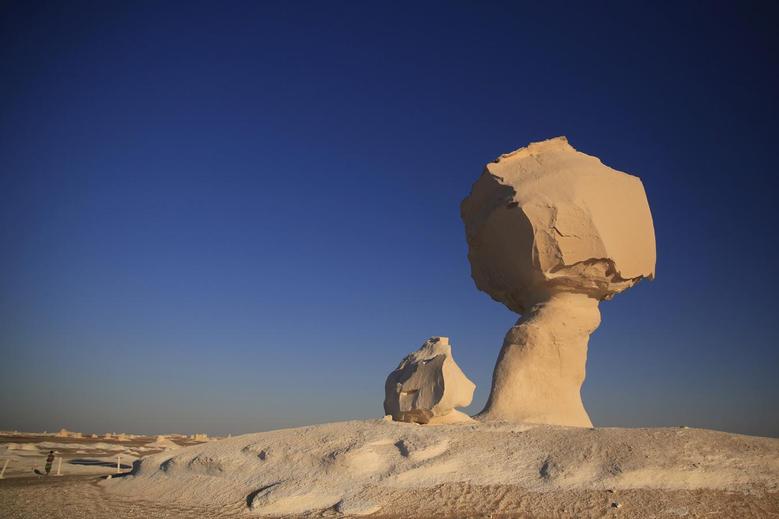 British news website The Guardian published on Monday a photo report showcasing the beautiful landscape of Egypt's White Desert and the activities of visitors to this region.
The photos featured the desert's striking chalk rock and limestone rock formations, the most prominent of which is the formation known as "Mushroom Rock".
Located north of  the Farafra Oasis, about 500km from Cairo, the desert is a famous spot for camping, safari trips, and picture-taking. The "Al Maghrafa" cave in the Bahariya Oasis is also a must-see attraction for tourists.
The article includes photo of a sunset over the Jazira Mountains, painting a peaceful and picturesque scene across the sprawling sands.
The report mentioned the country's "Winter in Egypt" initiative, which was launched in January by the tourism and aviation ministries in order to promote domestic tourism. The initiative includes flight and hotel discounts in many of Egypt's cities.
IMAGE: A woman walks near a rock formation known as "Mushroom Rock" in the White Desert north of the Farafra Oasis southwest of Cairo, May 15, 2015. REUTERS/Amr Abdallah Dalsh