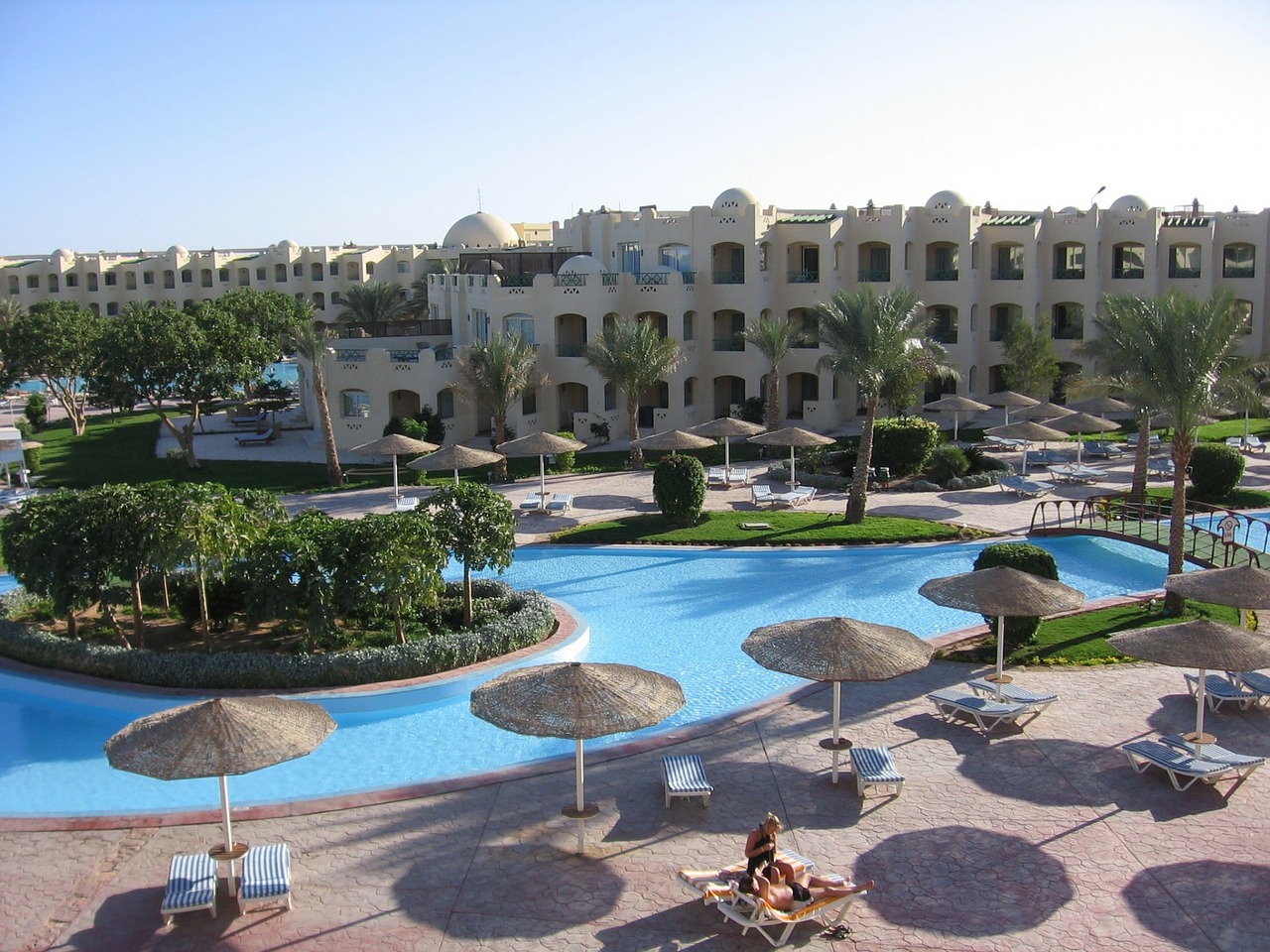 Ten hotels within the Red Sea and South Sinai have received approval to operate under the ongoing coronavirus pandemic, Egypt's Ministry of Tourism and Antiquities announced on Saturday.
According to the ministry's statement, these hotels have met all health safety requirements in accordance to the World Health Organization's standards and will receive a certificate allowing them to receive domestic Egyptian visitors.
The hotels were inspected by joint examination committees from the ministries of Tourism and Antiquities, Health and Population, the Egyptian Hotel Association and governorate representatives, the Assistant Minister of Tourism and Antiquities for the Control of Hotel and Tourist Establishments Abdel Fattah al-Asy said.
Asy explained that seven from 10 hotels reviewed in the Red Sea governorate and three out of five hotels in South Sinai met the requirements.
The remaining five hotels failed to meet the requirements and will be inspected later on.
The inspection committees began their work on Friday at the governorates of the Red Sea, South Sinai, Luxor and Aswan, said the head of the Egyptian Hotel Association Maged Fawz.
Fawz said that the EHA has so far received requests from 172 hotels to review their compliance with requirements to receive a health certificate approved by the ministries of Tourism and Antiquities, Health and Population and the EHA.
Minister of Tourism and Antiquities Khaled al-Anany announced earlier this month that the nation's hotels will operate at a maximum 25 percent capacity until June for domestic tourism.
From June 1 onward, Anany said that hotels will operate at a maximum 50 percent capacity.
Egypt on Friday confirmed 399 new coronavirus cases, bringing the country's number of confirmed total cases so far to 11,228. The total number of COVID-19 deaths has now reached 592 nationwide, after announcing 21 more deaths.