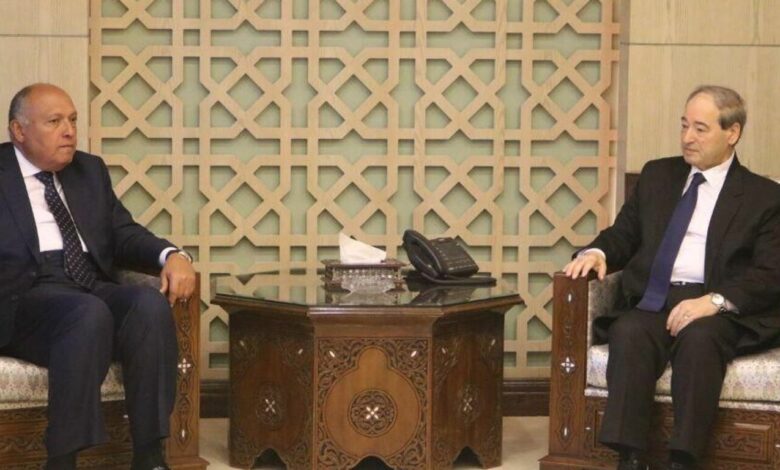 Egyptian Foreign Minister Sameh Shoukry said that his Syrian counterpart, Faisal al-Miqdad will visit Cairo on Saturday, to hold talks at the headquarters of the Foreign Ministry.
Shoukry paid a visit to Syria at the end of February, the first official visit by an Egyptian foreign minister to the country in a decade amid strained relations.
During the visit, Shoukry conveyed a message to Syrian President Bashar al-Assad from the Egyptian President Abdel Fattah al-Sisi.
Sisi affirmed Egypt's solidarity with Syria and its readiness to continue supporting Syrians in facing the effects of the earthquake that hit the country on February 6.
Countries in the region isolated Syria due to the crackdown by Syrian regime on protesters, which led to the Arab League's suspension of Syria's membership in 2011 and the withdrawal of ambassadors of several Arab countries from Damascus.
But Assad benefited from an outpouring of support from Arab states in the aftermath of the earthquake that killed more than 5,900 people across the country, according to UN and Syrian government data.
Shoukry met his Syrian counterpart, Miqdad, in 2021, on the sidelines of the meetings of the United Nations General Assembly.
Cairo dispatched several shipments of aid to Syria in the aftermath of the earthquake.