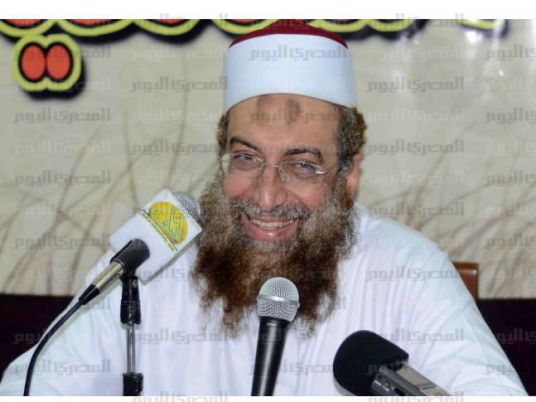 Salafi Dawa sources confirmed that its preachers have not abided by the Religious Endowments Ministry's instructions, which prohibit their sermons in mosques, but argued that the ministry is looking the other way in an attempt to combat other more extreme religious views.
In an undercover investigation, Al-Masry Al-Youm also witnessed a number of Salafi Dawa preachers giving Friday sermons in Giza and Cairo mosques.
The Salafi Dawa sources added upon anonymity that the ministry's instructions have not been applied to Dawa preachers because the ministry has not filed any claims against them. The sources added the ministry allows Salafi Dawa sermons to counter extremist ideas belonging to groups like the Muslim Brotherhood, the ISIL and Ansar Bayt al-Maqdis.
According to the sources there have been meetings between the Salafi Dawa leaders and Ministry of Endowments officials where they agreed to allow Dawa preachers to give sermons in mosques on condition to counter extremist ideas and to avoid propaganda for Nour Party.
The Salafi Dawa website published the places of symposiums and sermons of its preachers and pointed out it would totally avoid politics.
Yasser Borhamy told Al-Masry Al-Youm he would not discuss politics and would be dedicated only to religious lessons.
Salafi Dawa spokesperson Ali Hatem said the Dawa contacts the Ministry of Endowments on permanent basis to discuss allowing its preachers who gave up politics to give sermons.
"We succeeded to convince the [Endowments] Ministry to allow our sheikhs who renounced politics to give sermons," said Salafi Dawa official in Upper Egypt Adel Nasr.
Edited translation from Al-Masry Al-Youm