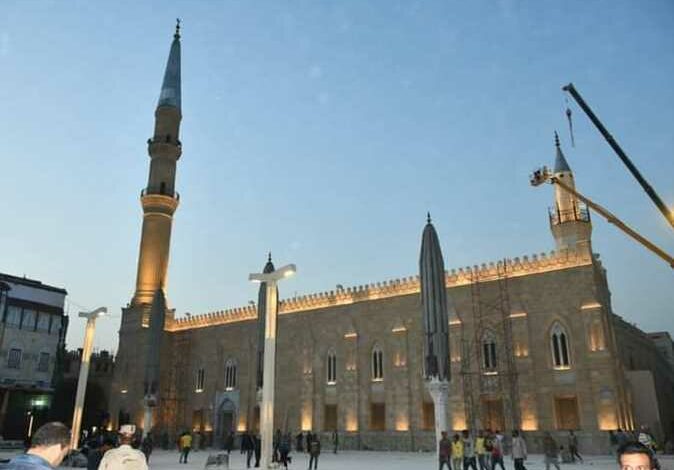 The Egyptian Ministry of Religious Endowments canceled procedures for distancing inside mosques, returning them to usual operation as prior to the pandemic, with lessons and Quran recitations.
The ministry is allowing visits shrines outside prayer times, and opened the square of the Imam Hussein Mosque throughout the day starting from Sunday.
Minister of Religious Endowments Mohamed Mokhtar Gomaa, said during a press conference that the move comes based on the approval of Prime Minister Mostafa Madbouly.
Gomaa added that the mosque of Sayyida Nafisa is the starting point and is open as of Friday for men and women until after the Isha prayer with it also opening early for the dawn prayer rituals.
The decision to return mosques to normal operation was praised among citizens.
During the Friday sermon at the Sayeda Nafisa Mosque the Minister of Endowments announced the opening of the mosques in front of worshipers.
He stressed that mosques will not be closed until after the Isha prayer, and they will return to opening at nine in the morning until after the evening prayer and the dawn prayer.
Gomaa indicated that this move will be circulated to all mosques in Egypt.