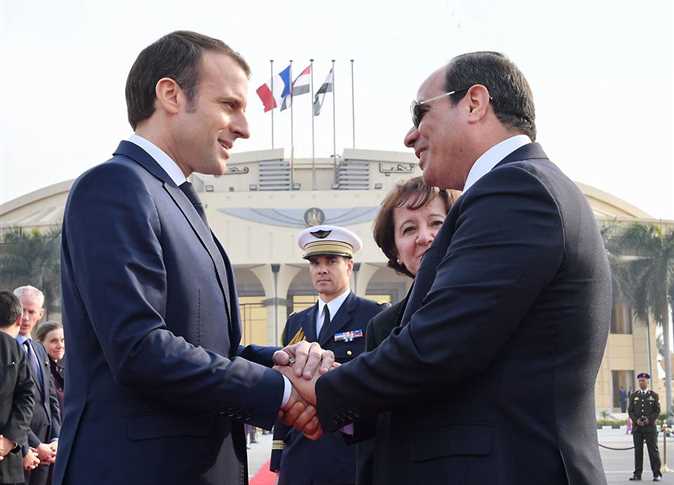 Egyptian President Abdel Fattah al-Sisi arrived at the Paris Orly Airport on Sunday, kickstarting the first day of his official visit to France.
The Egyptian presidency's spokesperson Bassam Rady said that this visit emerged from the eagerness of the two nations to push their strategic relations further.
The visit will include summit talks between Sisi and France's Emmanuel Macron, which will address all aspects of bilateral relations, alongside joint political coordination towards regional and international issues.
Rady added that the visit will also see President Sisi meet with French Prime Minister Jean Castex, French ministers and senior officials, and the heads of the National Assembly and the Senate.
Sisi will present Egypt's vision on handling regional crises, especially those related to the eastern Mediterranean and the Middle East.
Rady added that Sisi will also discuss strengthening relations in investment and commercial fields, which comes in light of Egypt's efforts to encourage and attract foreign investments to participate in major national projects.
According to the latest statistics from the Ministry of Industry and Trade, the volume of trade exchange between France and Egypt increased to 2.5 billion euros in 2018.
The state-owned Al-Ahram newspaper said that the volume of French imports to Egypt reached 1.7 billion euros, while Egyptian exports to France made about 600 million euros in 2018.