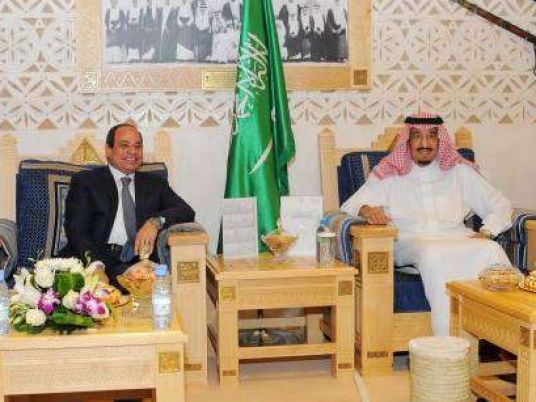 President Abdel Fattah al-Sisi has issued a decree approving the memorandum of understanding signed between Egypt and Saudi Arabia over developing the Sinai Peninsula.
The decree published on Thursday in the official government gazette states the "approval of the memorandum of understanding on King Salman bin Abdel Aziz's program to develop the Sinai Peninsula, which was signed in Riyadh between the governments of Egypt and Saudi Arabia."
In March, International Cooperation Minister Sahar Nasr signed the memorandum of understanding with the Saudi Fund for Development for US$1.5 billion to finance the Sinai Peninsula development project.
The agreement includes several projects that will be implemented in the North Sinai and South Sinai governorates, to be carried out by the Egyptian Armed Forces.
Edited translation from Aswat Masriya