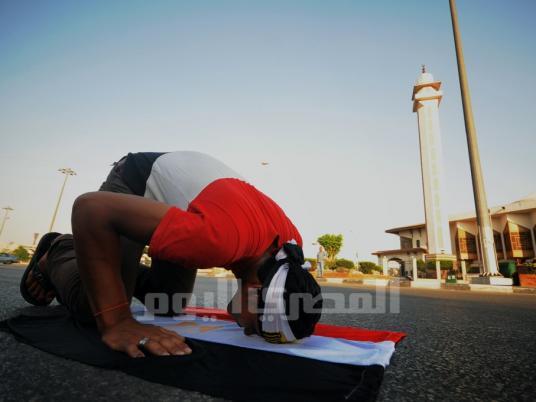 Shorouk Hesham Geneina has published remarks on social media about being dismissed from her role as an associate with Egypt's Administrative Prosecution Authority (APA) on Monday.
The daughter of former Central Auditing Organization (CAO) Chairman Hesham Geneina was removed from her job in a decision approved by President Sisi, according to news reports.
Youm7 news outlet published on Monday evening the official presidential decree by which she was dismissed, which contained no details of the reason for her removal.
Her departure follows the recent presidential decree to dismiss her father from his position as Egypt's chief auditor, and his subsequent prosecution on crimes related to his role.
The presidential decree dated back to May 29, but a judicial source told Youm7 that Geneina was not informed about the decision and continued to work up until Monday.
On Monday evening, she wrote on the social network Facebook, "While at work today, I was surprised to be notified by the inspection department of the APA of the decision of President of the Republic No. 242 for the year 2016, which ordered my dismissal from my position at the APA without explanation or referral to a disciplinary board."
"I have heard that certain websites have been circulating rumors suggesting that the decision was based upon grave mistakes I made in my job. This is false, and contradicts the testimonies of my immediate superiors," she added.
"Others circulate that I was removed because of a statement I published on my personal Facebook page four months ago relating to a former justice minister. I was interrogated over the incident at the time, and no punishment was enforced against me," she wrote.
Geneina added that the current justice minister has since dismissed the complaints filed against prosecutors concerning their social networking activity, which would make her dismissal on these grounds baseless and suspicious, she said.
The former CAO chairman, Hesham Geneina, is being tried on charges of circulating false news that harmed state institutions and threatened the public peace.
Geneina was appointed to the APA in September 2014, while her father was still heading the CAO.
The accusations leveled against Geneina's father date back to statements he made in December 2015, when he said that government corruption cost the country LE600 billion (US$68 billion) over a four-year period. Geneina made the statements in newspaper interviews.
The uproar caused by the statements and consequent confusion over the numbers prompted the presidency to form a panel in the same month to probe the allegations. He also became the target of fierce public backlash from senior officials and pro-government media.