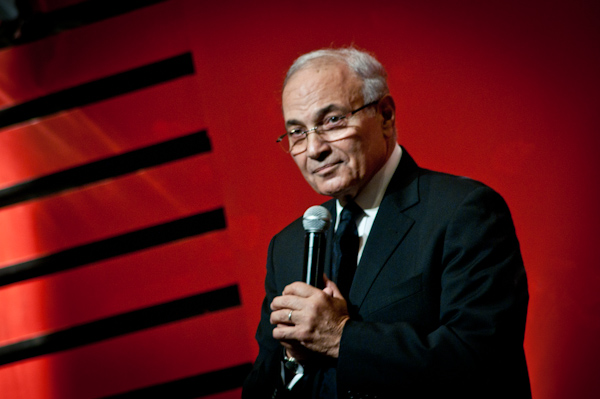 Failed presidential candidate and former Prime Minister Ahmed Shafiq criticized the Cairo Court of Appeals president for delegating investigations into allegations of fraud during the presidential elections to another judge, 10 months after the charges were filed.
"I call it judicial procrastination," Shafiq accused.
After narrowly losing the election to President Mohamed Morsy, the Mubarak-era official immediately fled the country to live in the United Arab Emirates.
On Thursday the court apointed Judge Mansour Moussa to investigate Shafiq's claims that the elections were rigged.
Shafiq's attorney Al-Sayed Shawqi filed a formal memorandum mid-March to the court, asking for an investigating judge to be assigned to look into the reports.
Shawqi said he was surprised by Judge Osama Qandil's sudden decision to drop the case. He had been assigned to the case after three months of investigations.
In a statement, the lawyer wondered why the justice minister sent a "secret" letter to the president of the Cairo Court of Appeals in February, asking him to assign another judge to the case, when at that point no judge had yet been given the assignment.
The case is facing an unknown, suspicious and vague fate, Shawqi alleged. It is the right of the public to know why the case has been frozen so far, and why Qandil quit the case, he asserted.
Shafiq also criticized the Muslim Brotherhood, which he said cannot manage a supermarket and should pack up and leave.
He added that the Interpol rejected a request by the Egyptian authorities to arrest him, saying this proves that the charges against him are political and not criminal, and that the regime is seeking to unfairly penalize him.
Shafiq and the sons of former President Hosni Mubarak, Alaa and Gamal, are being tried on corruption charges relating to a sale of land owned by the Young Pilots Association.
Edited translation from Al-Masry Al-Youm