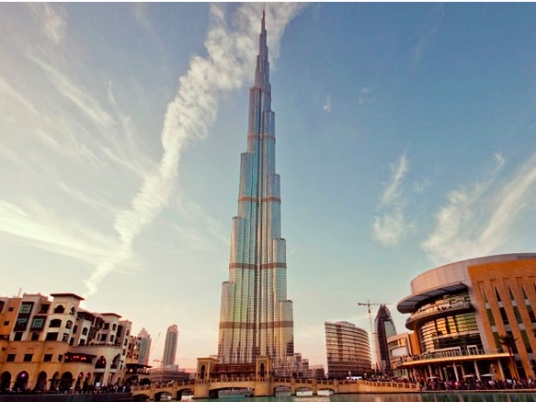 Saudi Arabia's crackdown on corruption has spread beyond its borders as regulators in the United Arab Emirates ask UAE banks for information about Saudi citizens detained in the investigation, a possible prelude to freezing their accounts.
The UAE central bank has requested commercial banks and finance companies in the UAE to provide details of the accounts of 19 Saudis, commercial bankers told Reuters on Thursday, declining to be named because of the sensitivity of the matter.
Almost all of the 19, including billionaire Prince Alwaleed bin Talal and former National Guard chief Prince Miteb bin Abdullah, are known to be among dozens of senior officials and businessmen detained in the corruption inquiry.
Commercial bankers said UAE authorities had not explained why they wanted the information, but believed the authorities were acting at the behest of the Saudi government, which has said it aims to recover billions of dollars of illicit assets identified in its investigation.
Central bank officials in the UAE, a federation of seven emirates, were not available to comment, and Saudi officials in Riyadh, who have frozen over 1,700 domestic bank accounts as part of the crackdown, did not respond to requests for comment.
The UAE, particularly its most commercially prominent emirate Dubai, is one of the main places where wealthy Saudis park their money abroad. In addition to bank accounts, they buy luxury apartments and villas in Dubai and invest in the emirate's volatile stock market.
Huge amounts of money may be at stake. Corruption has over the years siphoned off $800 billion from Saudi state revenues, an official at the Riyadh Chamber of Commerce and Industry has estimated; bankers believe much of it is held abroad, in countries including Switzerland and Britain.
ASSETS SOLD
Some wealthy Saudi individuals have been liquidating assets within Saudi Arabia, the UAE and other Gulf countries this week, apparently in an effort to move money out of the region and escape the crackdown, private bankers and fund managers said.
In Riyadh, rich individual investors have been selling equities heavily, although buying by state-linked funds has helped to support the market. In Dubai, shares in real estate developers have sunk as investors worry about the impact on the property market of a pull-out by Saudis.
The UAE commercial bankers said they had not been asked to freeze the Saudi accounts at their institutions, but they believed the central bank's request for information might be a prelude to such action.
The risk of the accounts being frozen "jeopardizes Dubai's pitch as a private banking center", said a Gulf-based banker, adding: "Banks in the UAE are full of Saudi money."
One senior banker at an international bank with business in Saudi Arabia said his institution had already frozen some accounts, both inside the kingdom and outside it, in response to Saudi government requests.
The bank is conducting its own investigations into accounts linked to people who have been detained, the banker said without elaborating.
Another banker in the region said his institution was receiving more enquiries from Saudi clients about cross-border financial transactions, but it was handling the enquiries with extreme caution as there could be further action by regulators.
The risk of fund outflows from the region has helped to push the currencies of Gulf Arab countries down slightly against the US dollar in the forwards market this week.
The Saudi riyal dropped as low as 285 points in the one-year forwards market on Thursday – implying riyal depreciation of about 0.8 percent against the dollar in the next 12 months – from around 115 points before the crackdown.
However, it remains much stronger than it was last year, when it hit levels around 1,000 points because of worries about Saudi Arabia's ability to cope with an era of low oil prices.