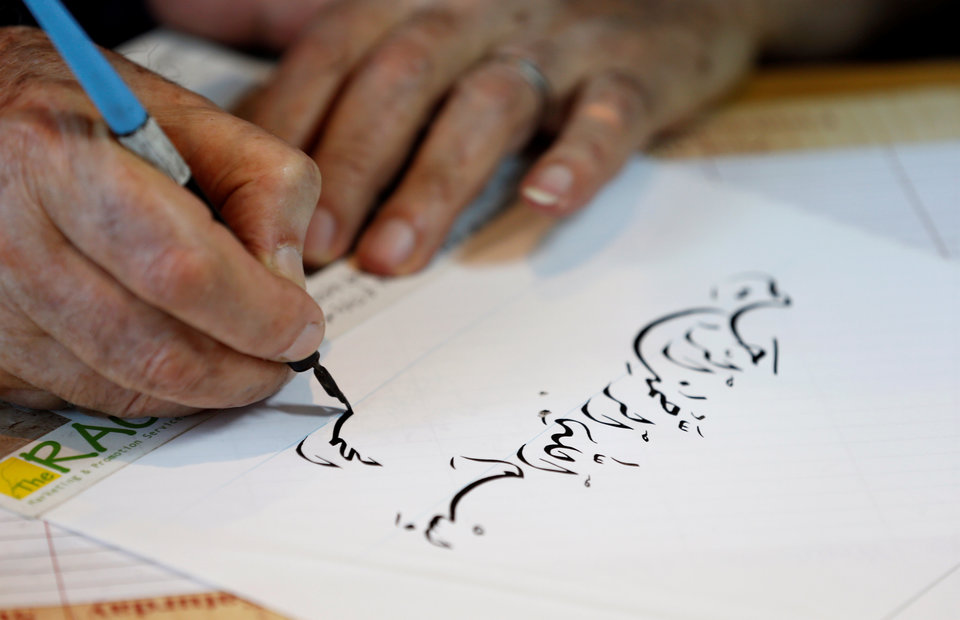 Saudi Arabia's Ministry of Culture hosted a workshop and meeting, from February 2-6, titled "Arts of Arabic Calligraphy: Skills, Knowledge and Practices", planning to register calligraphy in the UNESCO list of non-material heritage.
Saudi Arabia, in cooperation with the Arab League Educational, Cultural and Scientific Organization (ALESCO) and 16 Arab countries, sponsored the registration process of Arabic calligraphy as part of Saudi and Arab civilization, culture and arts.
The registration complements Saudi Arabia announcing 2020 as the "Year of Arabic Calligraphy", aiming at encouraging Arabic calligraphy in local and international conferences.
The Saudi Ministry of Culture tasked the Saudi Heritage Preservation Society to manage the registration process in cooperation with the National Saudi Committee for Education, Culture and Science (NSCECS), in an effort to present a complete file to UNESCO in March.
The General Secretary of the NSCECS, Hattan Bin Munir Samman clarified that Arabic calligraphy is marked by its deep roots and originality informing one of the tributaries of the Arab and Muslim identities.
Abdel Rahman al-Edan, General-Manager of the Saudi Heritage Preservation Society, said that Saudi Heritage Preservation Society starts a new phase of Arab cooperation between 16 states to register Arabic calligraphy, following the registration of the "Palm Tree file" as a joint Arab file in Colombia two months earlier.
Edited translation from Al-Masry Al-Youm