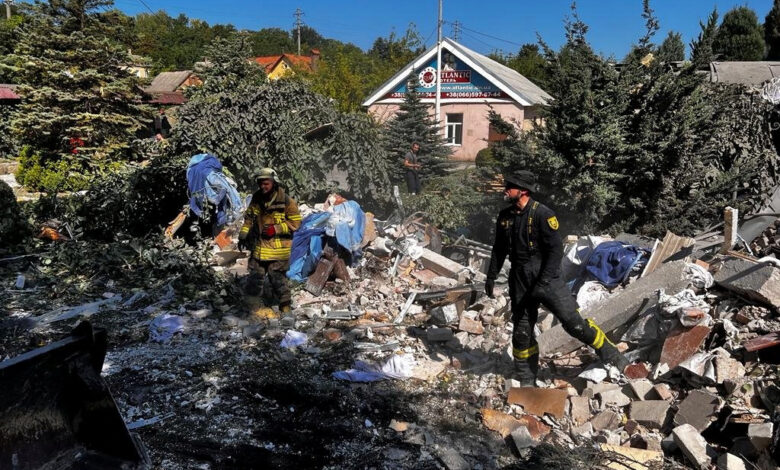 Parts of the eastern Donetsk region came under heavy Russian shelling Friday, according to local officials.
Pavlo Kyrylenko, the head of the Donetsk regional military administration, said on Telegram Friday that it was a "restless night" in Sloviansk, Bakhmut, and the nearby towns of Pokrovsk and Krasnohorivka.
At least four people have been killed and five injured in Bakhmut since Thursday, Kyrylenko said. The city was hit by another airstrike overnight, damaging seven high-rise buildings and 27 houses, he added.
Five people were also injured by shelling in Pokrovsk, Kyrylenko said..
Sloviansk is partially out of power after it came under Russian shelling on Friday morning, with at least one injured, said Sloviansk Mayor Vadym Liakh.
"The morning of Friday, July 29, was not good for Sloviansk. The city was shelled again," Liakh said on Facebook, adding that many high-rise buildings and houses had been damaged by what was "presumably a rocket attack" in the city's residential northern district.
Russian forces have been trying to advance west through Donetsk region for several weeks, but have so far made only incremental progress.