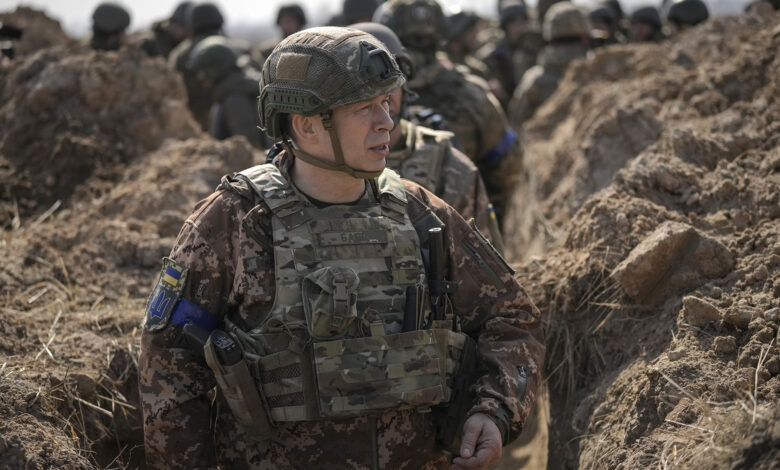 Russian and Ukrainian forces are caught in "the most intense phase" of the battle for control of Bakhmut, where both sides are caught in a grueling stalemate as Moscow strives to capture the city after failing to make major gains elsewhere.
Oleksandr Syrskyi, the commander of Ukraine's land forces, has made decisions "aimed at strengthening" Kyiv's forces on the ground to "deter and defeat the enemy," according to the Ministry of Defense.
The ministry said that Syrskyi "took a number of measures to resolve problematic issues that impede the effective performance of combat missions."
"The most intense phase of the battle for Bakhmut is underway. The situation is consistently difficult. The enemy is suffering significant losses in human resources, weapons and military equipment, but continues to conduct offensive actions," Syrskyi said.
The exact status of the battle for the city is unclear after unverified claims that Russia's private military group Wagner has made gains in Bakhmut, despite suggestions from Ukrainian officials that Moscow is running out of power.
Serhii Cherevatyi, spokesman for the Eastern Grouping of the Armed Forces, said on Sunday that Ukraine has "enough forces to hold the front line."