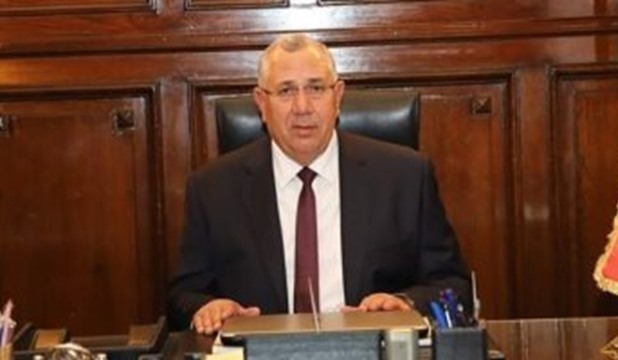 Minister of Agriculture and Land Reclamation El Sayyed El Quseir asserted Wednesday that President Abdel Fattah El Sisi has paid a great attention to the agriculture sector.
Given that the country has adopted mechanisms and projects that contributed to boosting production of agricultural crops, especially strategic crops in order to establish sustainable agricultural and food systems, added Quseir in an address to the inauguration of the nitrogen fertilizer complex in Ain Sokhna, in the presence of President Sisi.
The minister added the establishment of agricultural and food systems has become a pressing challenge facing developing and developed countries as well.
The food gap problem is not only an economic and agricultural issue, but it has become a strategic and political issue that has to do with national and regional security, according to him.
That shows the dire need of doubling efforts to achieve food security for peoples, Quseir said, adding the Egyptian state has adopted a specific strategy for attaining sustainable agricultural development.
Quseir said the world has faced serious challenges and crises starting from Covid-19 pandemic, the Russian-Ukrainian crisis and the bad impacts of climate changes.
These challenges have negatively affected supply chains and decreased production of agricultural crops, in addition energy price hikes and production supplies, particularly fertilizers, added Quseir.
The minister said the Egyptian state has been affected by these world challenges like all countries worldwide.
The Egyptian state was capable of providing safe, healthy and sustainable food to its people thanks to the agricultural development and the wise vision of the political leadership to implement projects.
MENA