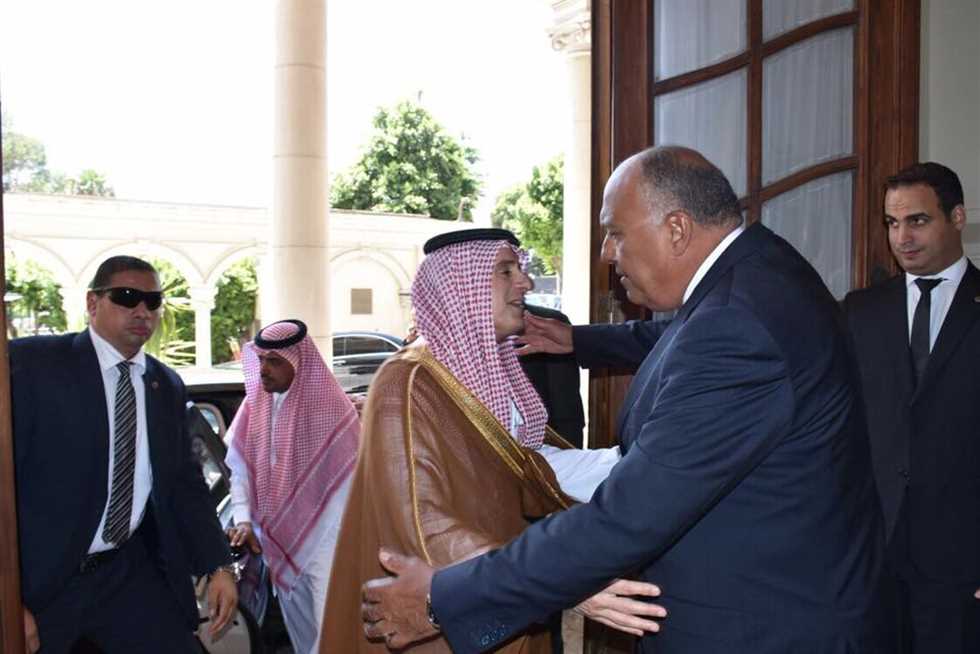 Egypt has not seen a change in the Qatari foreign policy that might lead to solving the diplomatic crisis between the two countries, Egypt's Foreign Minister Sameh Shoukry said.
"[Qatar makes] hostile moves that go against Arab cooperation," he added during the joint press conference held by Shoukry on Wednesday with his Jordanian counterpart Ayman Safadi.
This came in response to a question to a statement made by Shoukry during his visit to Kuwait regarding Egypt's willingness to end the crisis with Qatar if Qatar changes its policy.
The position of the four countries in support of the fight against terrorism, including Egypt, was reaffirmed during the four-way meeting held in Manama.
He stressed that the four countries still insist on the 13 requests they put forward in order to end the crisis with Qatar.
Shoukry said that Qatar continues to embrace extremist figures, which goes against the interests of Arab countries. He also accused Qatar of continuing to interfere with the internal affairs of Arab countries.
Egypt, Saudi Arabia, the United Arab Emirates and Bahrain initiated a diplomatic boycott against Qatar in May 2017.
In June 2017, the four nations imposed sanctions on Qatar, cutting diplomatic and travel ties, after accusing the country of supporting the Muslim Brotherhood, fostering terrorism in the region, and allying with their regional foe Iran – all of which Qatar denied.
The nations then gave Qatar 10 days to comply with a list of 13 demands, including the closure of the Al-Jazeera international TV network, severing links with Iran, the closure of a Turkish military base on Qatari soil, and severing links with Hamas and the Muslim Brotherhood.
Edited translation from Al-Masry Al-Youm