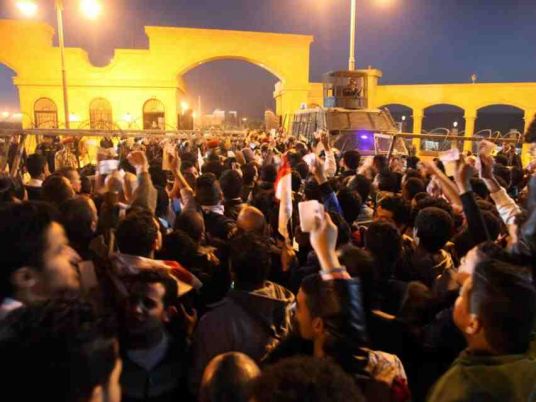 The East Cairo Prosecution released late Tuesday 18 individuals arrested in the deadly violence which erupted ahead of a football game on Sunday, leaving 19 killed.
The detainees were released on a 200 Egyptian-pound bail. The prosecution ordered the detention of three more for 15 days.
The 21 detainees were accused of attacking security personnel, vandalising police cars and public facilities, blocking the road and "inciting terror and panic among passersby," said Mohamed Seif, the head of the prosecution. All detainees denied the charges, Seif said.
Investigation revealed that the 18 released detainees did not take part in the violence, the head of the prosecution said.
According to the ministry of interior, large numbers of Zamalek fans attempted to storm the stadium. Meanwhile, "Ultras White Knights" group, which supports the Zamalek Sporting Club, said on its Facebook page that the police "initiated firing teargas towards fans" outside the stadium, adding that many people fainted and experienced suffocation as a result.
The prosecution also released from custody a health official accused of forging burial permits for five of those killed in the violence. The official was investigated after writing in the burial permits that suffocation from teargas was the cause of death, said Forensic Authority Spokesman Hisham Abdel Hameed.
A preliminary medical report by the Forensic Authority suggested on Monday that the 19 people were killed in a stampede. The authority denied that any of the deaths were caused by live ammunition, birdshot or suffocation from teargas.
The health official said he was coerced into the act after being pressured by the families of those killed.
The Interior Ministry allowed football fans to attend the Egyptian Premier League games toward the end of 2014. The games were held in the absence of any fans since over 70 football fans were killed in the Port Said Stadium following a game in February 2012.
This is the first football game for Zamalek club where football fans were allowed to attend since February 2012.
Tensions often arise between Ultras groups and security forces securing games.