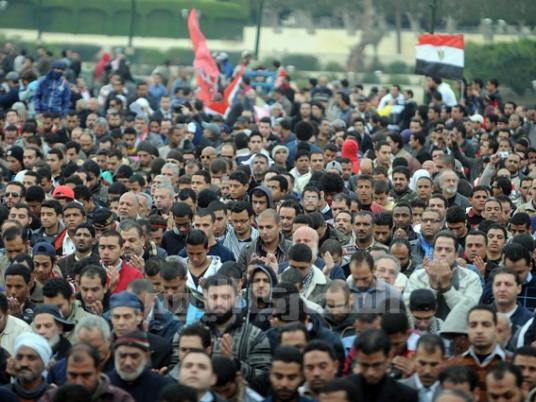 Karim Hussein, founder of the "I'm Sorry, Mr President" Facebook page, which supports deposed President Hosni Mubarak, said the ousted president is struggling with illness in a second-rate hospital.
In a statement, Hussein said Mubarak lost much of his weight due to illness and incomplete medical supervision, which led to the deterioration of his health in addition to a head injury after he fell in the bathroom. "The former president is a first-rate military man. He was a commander during the 6 October War. He should be treated like a commander before being a president."
Mubarak is trying to endure the suffering he faces in Tora prison's hospital so he would die in Egypt and wouldn't considered a "runaway," the statement said. It added that President Mohamed Morsy, who described Mubarak as criminal, was hospitalized at the Egyptian state's expense in London in 2008.
The statement also denounced the way Mubarak was being treated. "Do we treat whoever fought for us like that? Is that the way we apply our religion's teachings, which order us be merciful on our masters?" the statement asked.
It called for the military to immediately intervene to save Mubarak's life, adding that history will not be merciful to those reluctant to save lives of Egypt's leaders facing bad destinies like Mubarak, who was deposed, and Anwar Sadat.
Edited translation from Al-Masry Al-Youm