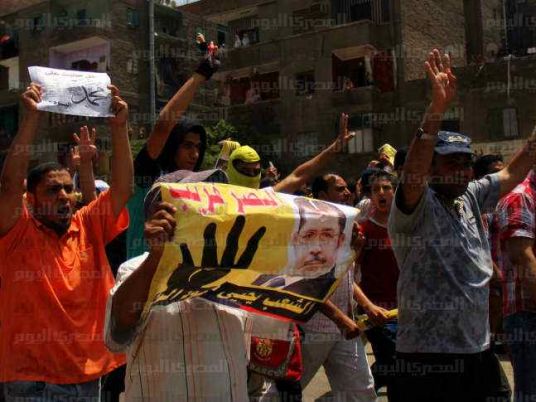 Security forces in Qalyubiya dispersed on Tuesday two demonstrations held by supporters of former president Mohamed Morsi and the Muslim Brotherhood in two different localities.
Demonstrators hoisted banners with the name of the ousted president, chanted anti-army and -police slogans and lit up fireworks. They lef the scene once the security forces arrived on the site.
Brotherhood supporters have been organizing protests condemning the ouster of Morsi by incumbent president Abdel Fattah al-Sisi since 2013. Thousands of group backers have been sentenced to prison over charges related to breaking the protest laws introduced following Morsi's overthrow.
Edited translation from Al-Masry Al-Youm