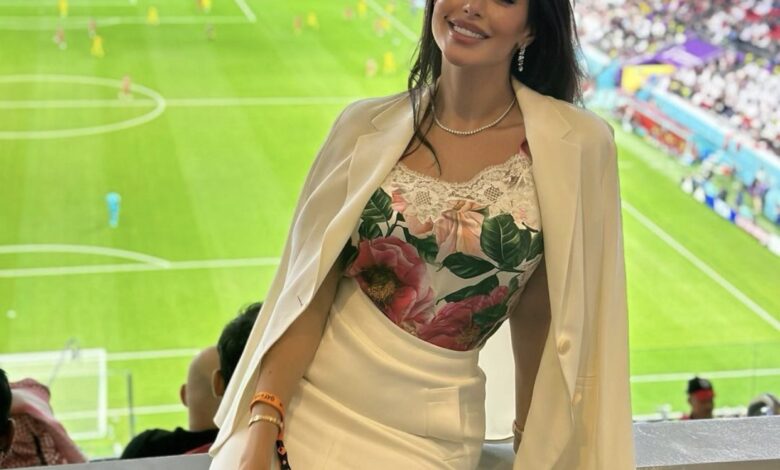 The Egyptian actress Yasmine Sabry shared with her fans and followers latest photos and video clips, through Instagram, while attending the opening ceremony of the 2022 World Cup Qatar, which started on Sunday.
Sabry appeared during the photos and video clips wearing classic white clothes.
View this post on Instagram
On the other hand, the father of Yasmine Sabry, revealed the circumstances of advice given by the late actor Mahmoud Abdel-Aziz to his daughter about quitting acting and that she work in another field.
Ashraf Sabry said that he was expecting her to leave the field because of her lack of commitment to work.
In an interview with "Cairo Today" channel, Sabry said that he was not angry at Abdel-Aziz's advice, adding: "I was expecting that she would work a little in acting and then finds something else."
He continued, "She left work in the Library of Alexandria and worked in one of the mobile companies, and she was getting skipping work.
She did not like commitment, she did not like office work."