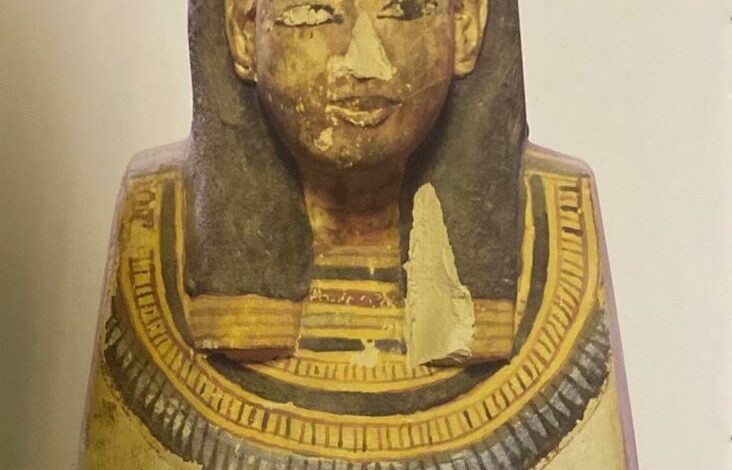 The Minister of Tourism and Antiquities Khaled al-Anany inaugurated a temporary exhibition under the title "Glorified Souls: Honoring Ancestors in Egypt Through the Ages", held at the Egyptian Museum in Tahrir Square, a statement from the Ministry of Tourism and Antiquities said.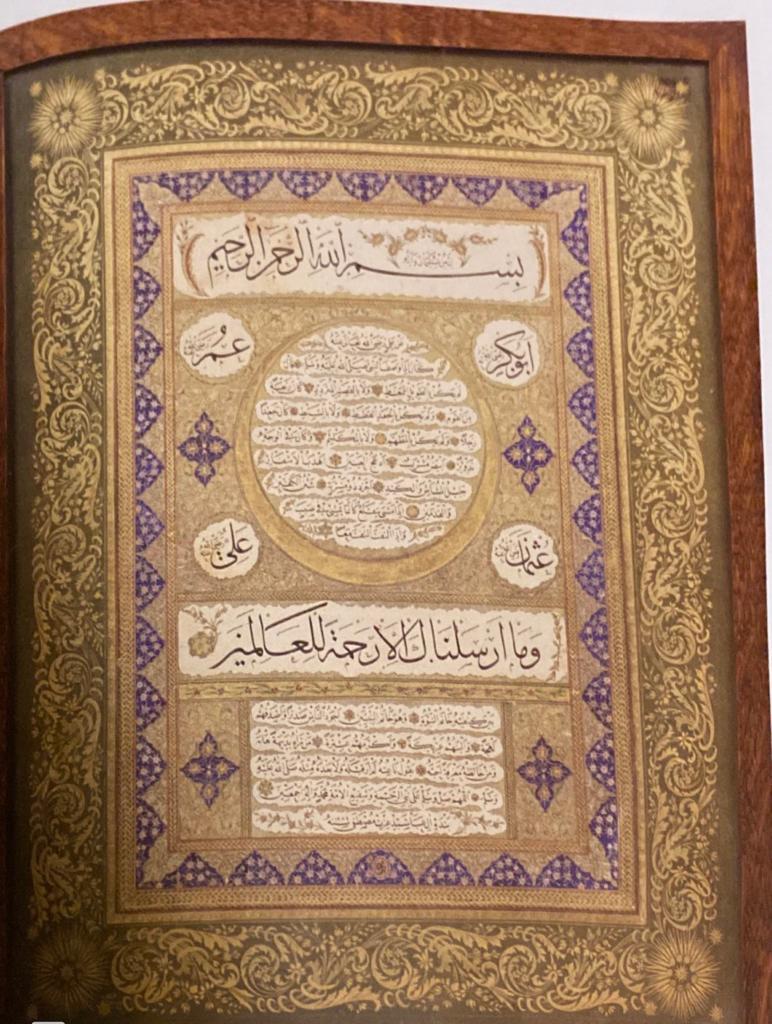 This temporary exhibition was held in cooperation between the Ministry of Tourism and Antiquities, the American Research Center in Egypt and the American University in Cairo and will last for three months until February 9, 2022.
The exhibition aims to shed light on the customs of veneration of the ancestors in Egypt across it history, through diverse sources of evidence available such as texts, images and traditions, through forty-one artifacts selected from the Egyptian Museum, the Coptic Museum in Old Egypt and Islamic Art Museum in Cairo.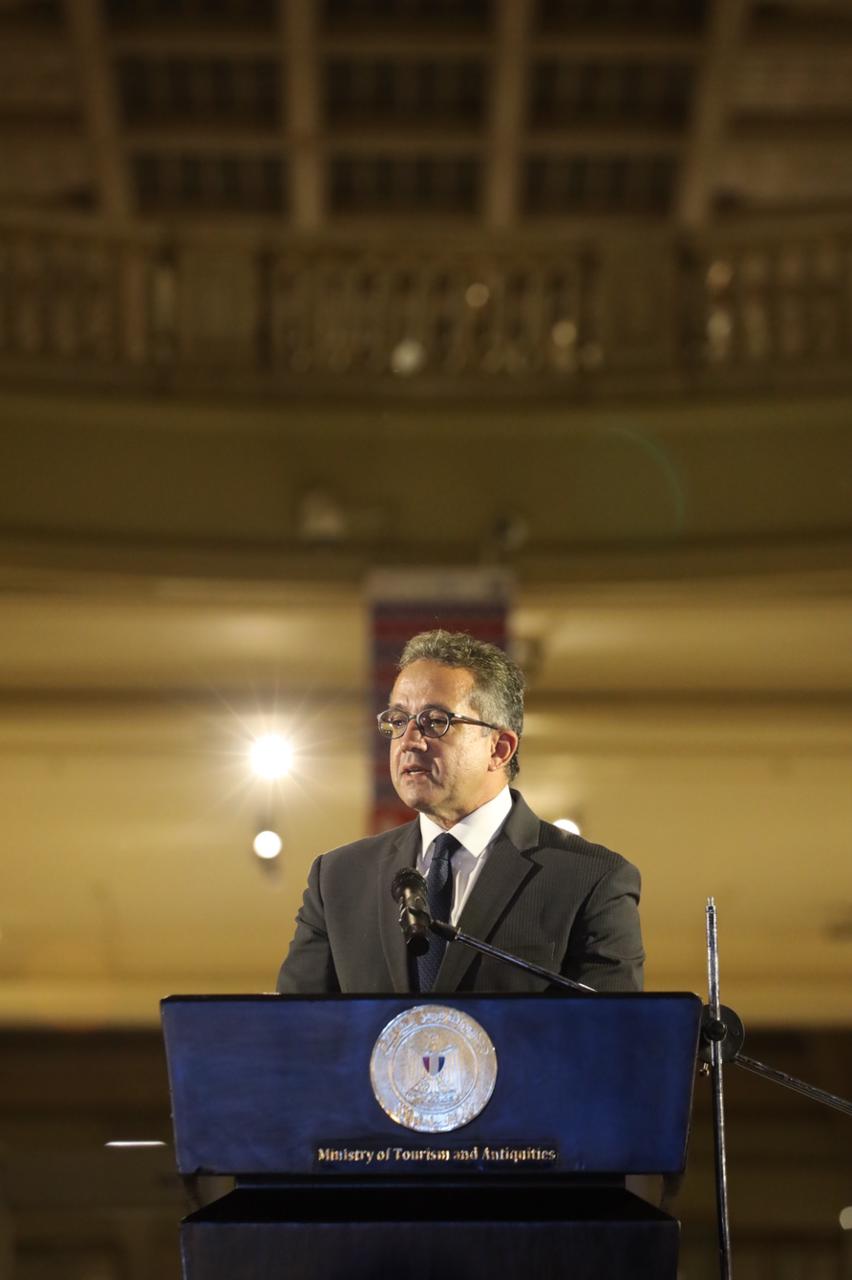 The exhibition explains who the venerable deceased was, why they were glorified and how.
It also traces the traditions linking the previous eras to the present era by displaying a number of artifacts, including a painting of King Amenhotep I, the icon of Saint Mar Mina, a priestly robe, a half-cover of the woman called Khandjar, and the cover of al-Sayyed al-Badawy's tomb made of embroidered silk.
On the sidelines of the exhibition, a three-day conference will be organized, starting Wednesday, at the Tahrir Cultural Center at the American University in Cairo, during which several discussion sessions and various seminars will be held. Academic studies and panel discussions will be presented focusing on current practices related to the veneration of ancestors, which may be traced back to Ancient Egypt.
The American Research Center in Egypt revealed how ancient Egyptians revered persons of eminent stature and ancestors, how Coptic Christians revered the holy family, saints and some prominent people in society and how Muslims honored prophets and the family of Prophet Mohammad.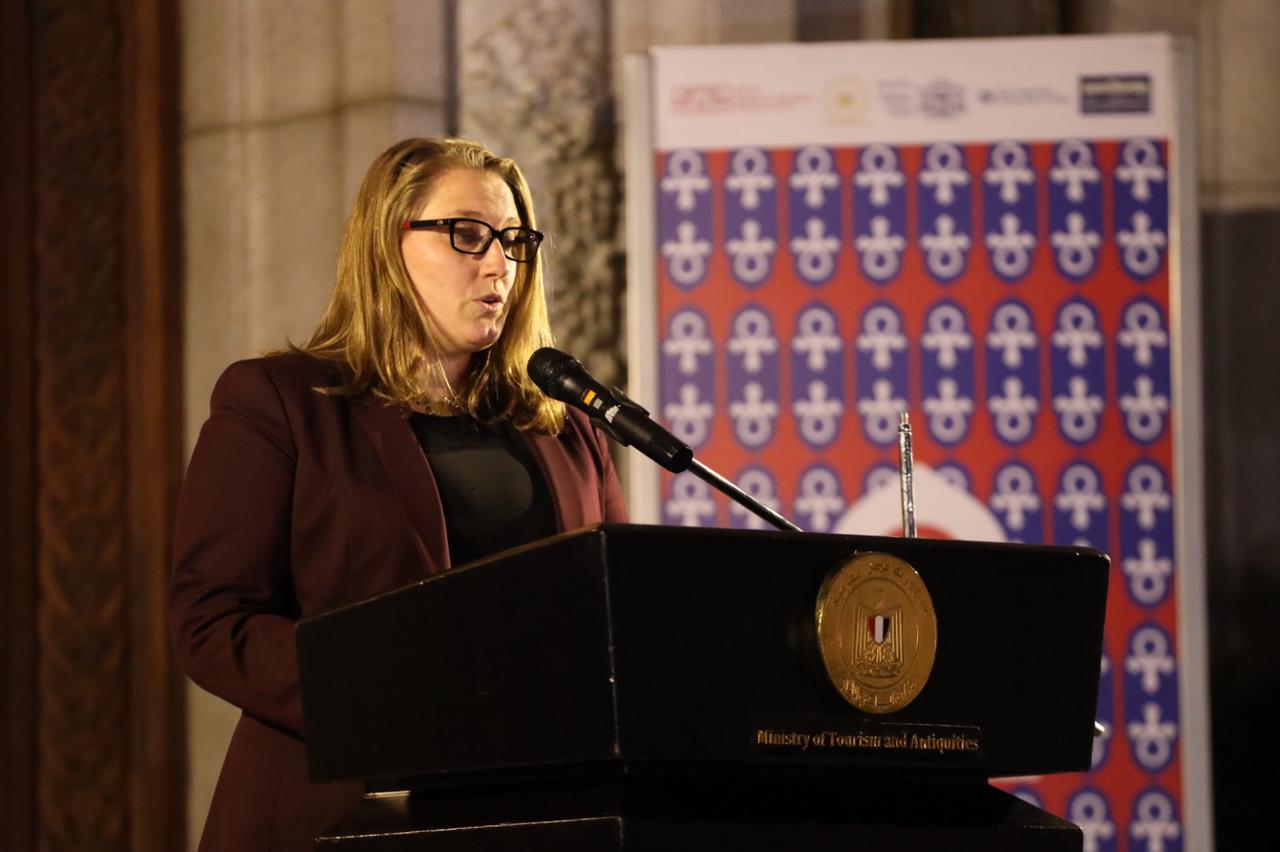 The inauguration was attended by the Deputy Chief of the American Mission at the US embassy in Cairo Nicole Champagne, CEO of the American Research Center in Egypt Louise Bertini,  Secretary General of the Supreme Council of Antiquities Mostafa Waziry, and Director General of the Egyptian Museum Sabah Abdel Razek in addition to a number of public figures and leaders of the ministry and the American Research Center in Egypt.