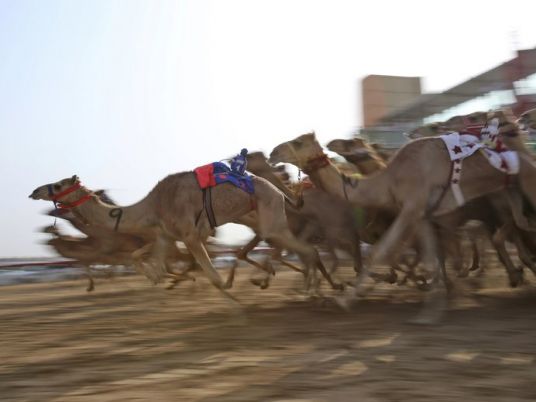 Forget the image of lumbering beasts trudging over sand dunes in slow-moving caravans — camels in Dubai are built for speed.
Camel racing is a big-money sport and fast thoroughbreds can fetch well over a million dollars.
Rising temperatures across Gulf Arab countries like the United Arab Emirates signal the end of the winter camel racing season. In Dubai, the races are wrapping up this week with the annual Al Marmoom Heritage Festival, which has drawn thousands of camels from across the oil-rich Gulf.
They compete on a well-kept racetrack some 40 kilometers from the Burj Khalifa, the world's tallest building, and other soaring Dubai skyscrapers.
Owners race alongside in sport-utility vehicles as tiny robot jockeys urge the camels on.
Owners of winning camels can look forward to trophies that include brand-new luxury cars all the way up to the top prize of more than half a million dollars.
Here's a gallery of images of big-money camel racing by Kamran Jebreili for The Associated Press.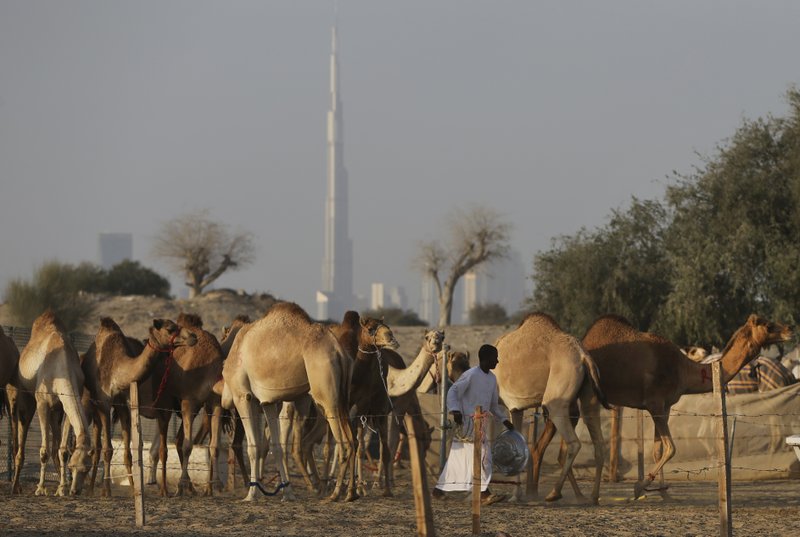 With the world's tallest building, the Burj Khalifa, in the background, a keeper feeds dates to female camels, in Dubai, United Arab Emirates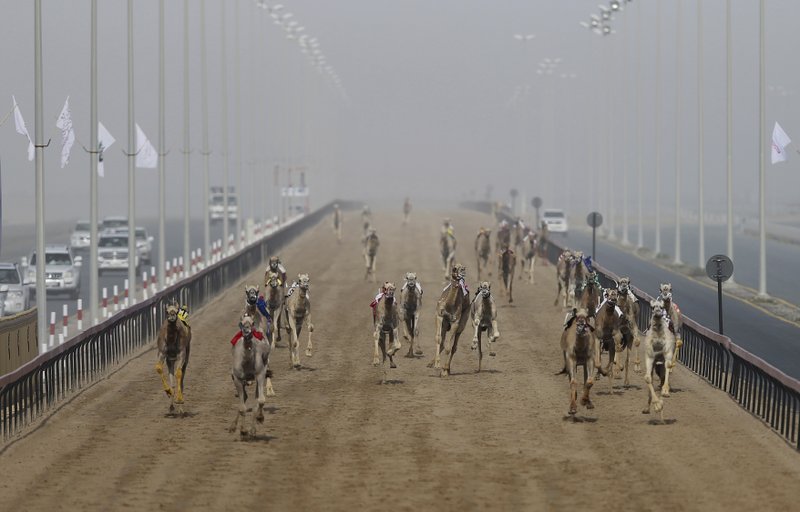 Camels run towards the finish line as their owners in SUVs control the robotic jockeys from cars, at the Al Marmoom Camel Racetrack, in al Lisaili about 40 km southeast of Dubai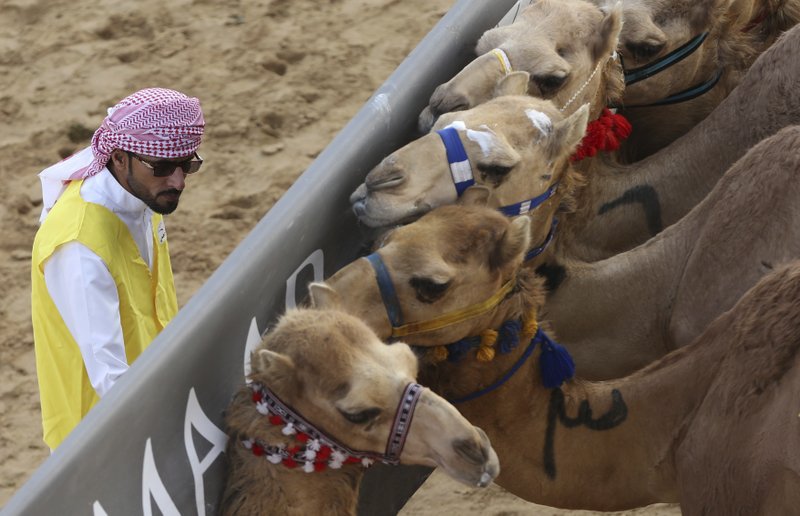 A marshal tries to control the camels behind the start barrier a few seconds ahead of a race at the Al Marmoom Camel Racetrack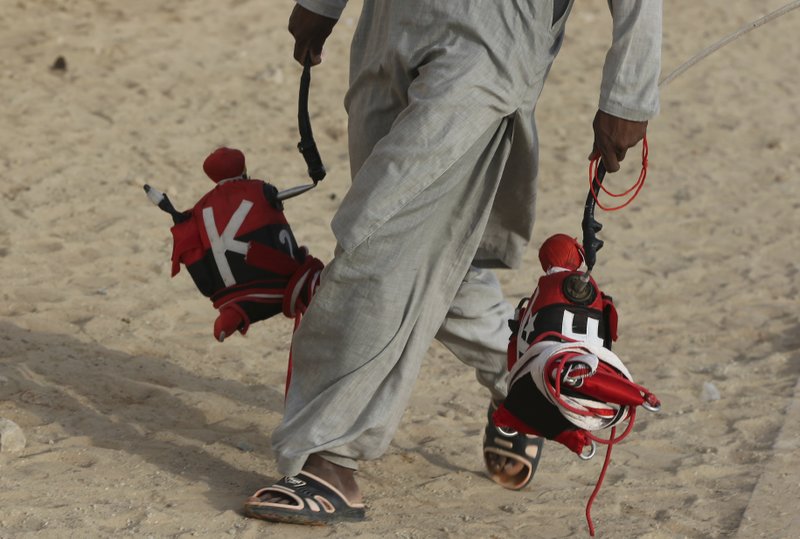 A camel keeper carries robotic jockeys ahead of a race at the Al Marmoom Camel Racetrack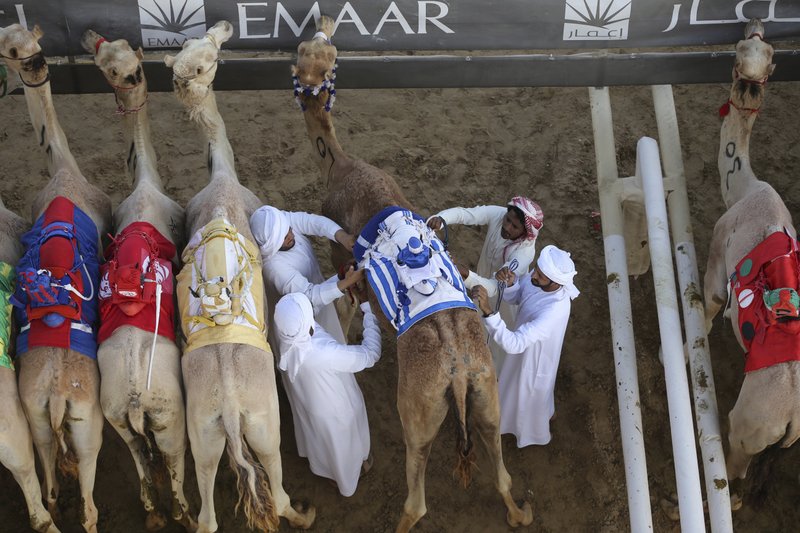 Camel keepers make final preparation of their camels before the start point of a race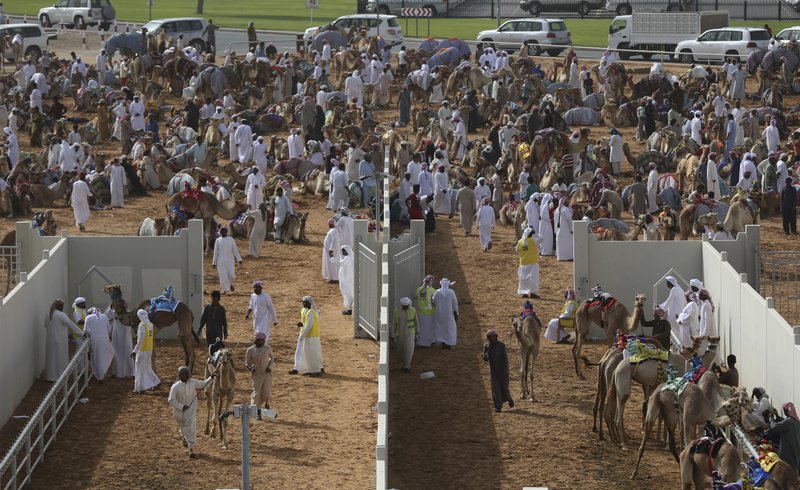 Camel keepers bring their camels inside the official racing compound ahead of a race at the Al Marmoom Camel Racetrack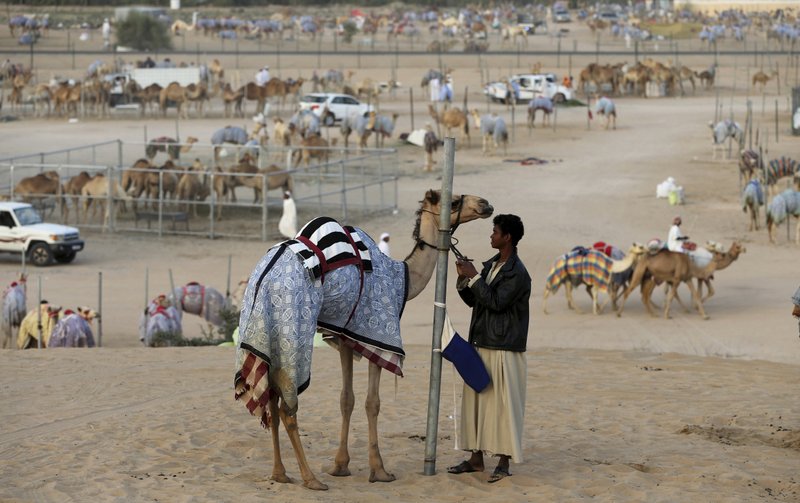 A camel keeper prepares a camel for the morning race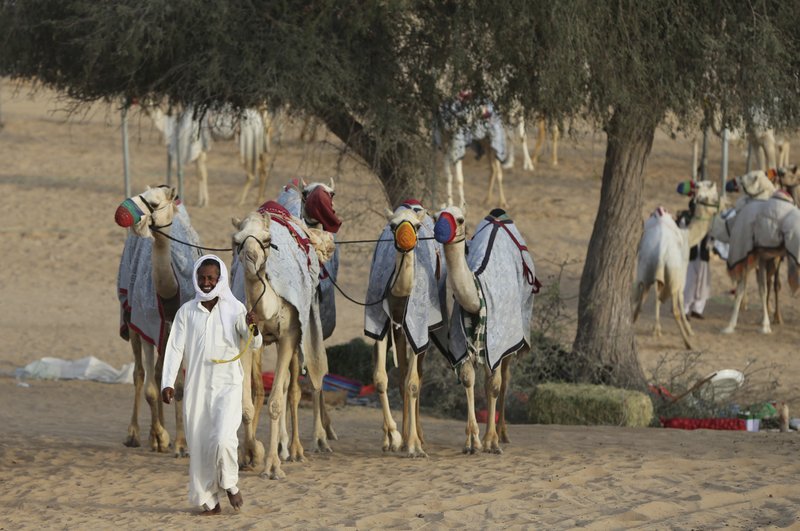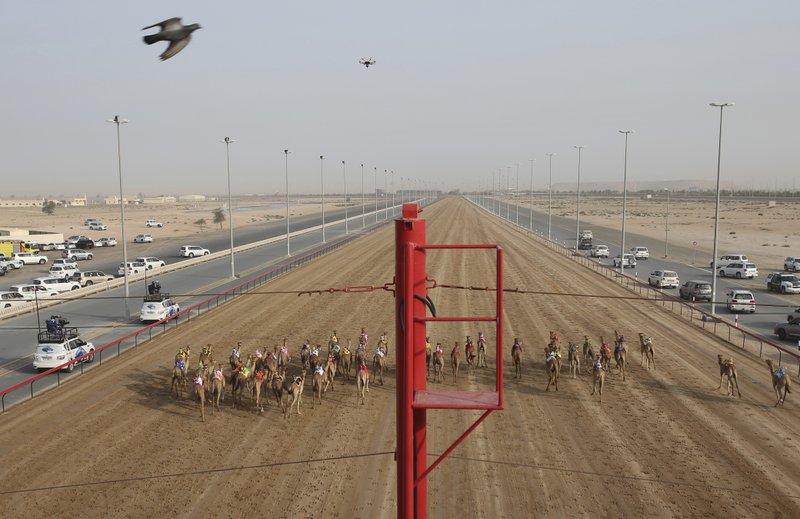 Camel owners in their SUVs follow their camels as a race starts at the Al Marmoom Camel Racetrack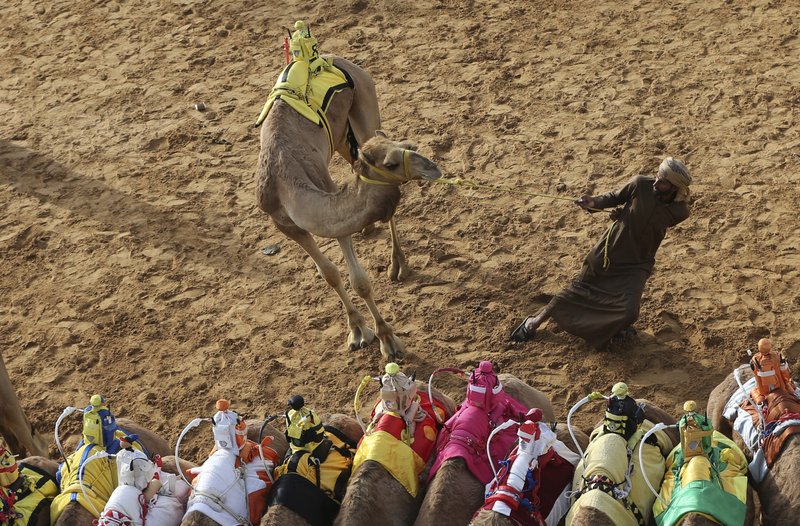 A camel keeper tries to control his camel ahead of a race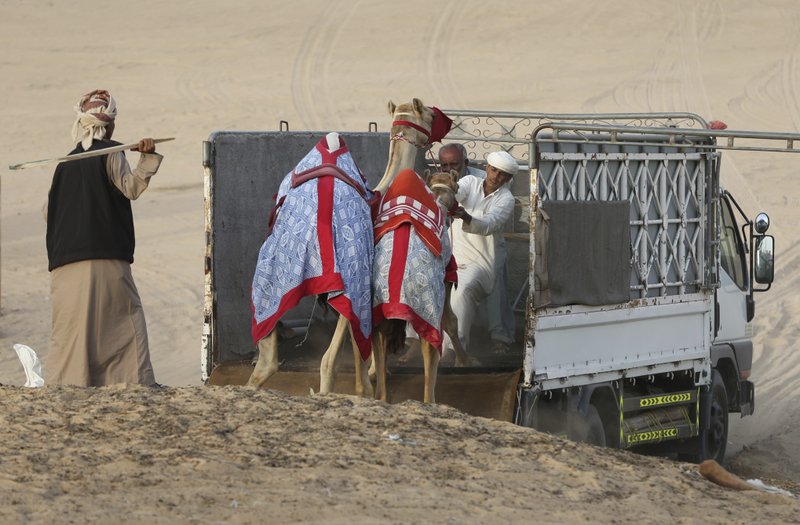 Keepers try to load two camels on a truck at the Al Marmoom Camel Racetrack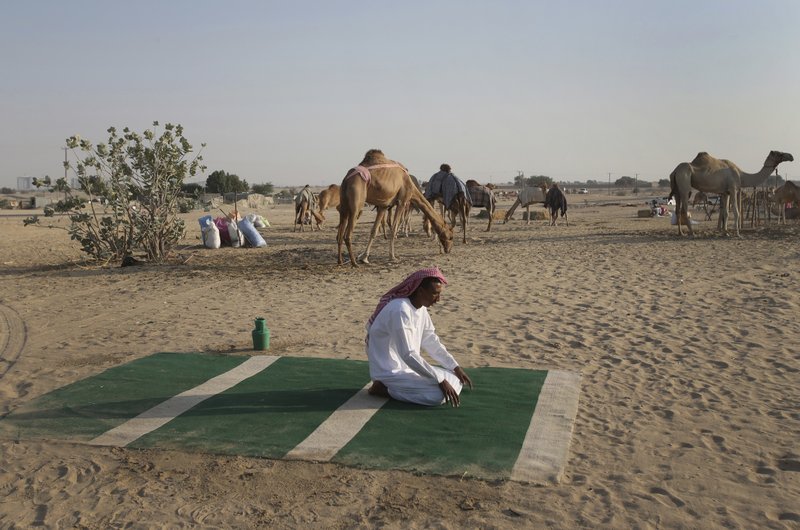 A Sudanese camel keeper, performs his afternoon prayers at a farm for female racing camels in Dubai