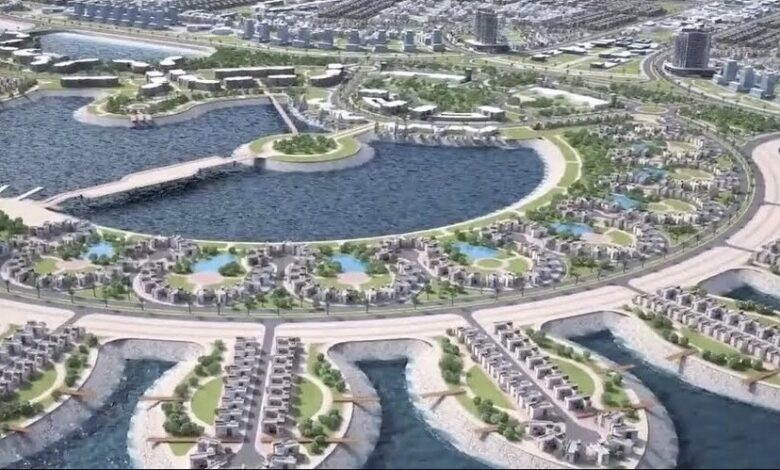 President Abdel Fattah al-Sisi arrived, on Thursday morning, in Daqahliya Governorate, to inaugurate the New Mansoura City and the New Mansoura University, as well as to inspect the village of al-Hassa in Sherbin, one of the villages included in the Hayah Karima presidential initiative.
New Mansoura City
The new Mansoura city is among a group of new smart cities that the government started to build across Egypt.
The new city is considered one of the arteries of development in the northern coast of Egypt.
The new Mansoura city contains all facilities and services, including governmental areas, markets, places of worship, cultural and entertainment areas, special areas for restaurants, and central parks with a coastal view of the Mediterranean Sea stretching 15 km.
The total area of ​​the new city of Mansoura, is 7,200 acres and it accommodates about 700,000 people.
The new Mansoura city is being implemented in four consecutive phases.
It includes housing projects that suit all classes of society.
New Mansoura City includes social housing projects through 58 residential buildings with a total of 1,392 housing units.
It includes Egypt's housing project for the middle class, with 196 buildings and a total of 4,704 housing units.
The Paradise of Egypt project includes luxury housing with 468 buildings and a total of 11,232 housing units.
The villas project includes 1,149 villas, a total of 2,103 units covering all types of villas and various connected and separate spaces.