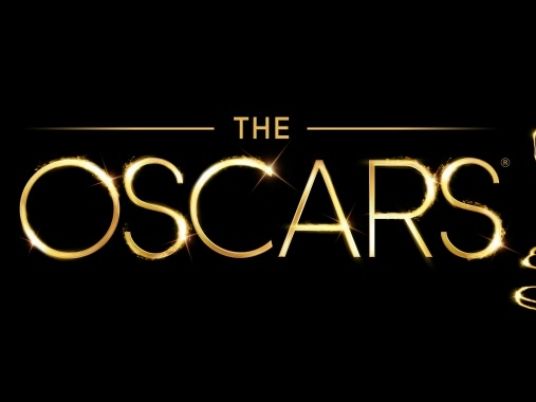 The Academy Awards take place on Sunday (February 28) and they mark the end of what is commonly described as awards season.
​This season traditionally starts with the Golden Globe nominations in early December and then continues with other nomination announcements before awards start being handed out.
The new year kicks off with the Palm Springs International Film Festival, which recognizes the talent they believe will be the winners during awards season and that is swiftly followed by the Golden Globes. From there, the nominees spend their weekends attending glitzy red carpet events like the Screen Actors Guild awards (SAGs), the Directors Guild Awards (DGAs) and the Critics Choice Awards.
Best supporting actress nominee Alicia Vikander had her first experience at awards season after appearing in the Danish nominated film 'A Royal Affair.'
Speaking after winning a SAG Award, the Swedish actress, who is nominated for 'The Danish Girl' said "I heard the word 'awards season' and I thought that was a joke. I thought it was the Oscars and that was it because that's what I saw on television and then it's this whole weeks and months."
Actor Bryan Cranston has experience being nominated for television projects during the season, but the 'Trumbo' star, who is up for the best actor award, is now experiencing the film side of events.
"It's a very very busy, fun time in my life," he exclaimed. "Yes, I'm excited. It's glorious and exhausting at the same time. You don't realize how much energy you're putting out enjoying yourself but I sleep really well. I hit the sack. My head hits the pillow and I'm out."
Twenty six year-old Brie Larson has been in the media spotlight since being nominated and subsequently picking up awards for her role in 'Room'. Luckily, she has friends in high places to give her advice on keeping her feet on the ground.
Speaking on the red carpet at the Golden Globes, the best actress nominee said "I didn't know what to expect because I'd never been here before so I spoke with my dear friend Emma Stone and was like 'What do I do?' and she said 'You're going to love it. You're inside the TV' and so going in here with that perspective that like 'I'm inside the TV right now' makes it so silly and funny that I'm having a blast."
Chatting with reporters on red carpets is also a must for most of the nominees as it helps promote their films.
Cate Blanchett has been part of awards season six times and says one downside is "you do get a little bit sick of the sound of your own voice."
Cranston agreed, saying "It's very true and you get asked similar questions and as you're answering it, you go 'I just said that – didn't I just say that? And now, I'm saying it again. Oh god."
One of the upsides to awards season is that the actors and actresses are painstakingly dressed by fashion houses.
"I'm learning more about fashion as this process has gone along," Larson said at the Golden Globes. "I've got to meet the designers and they're such incredible, smart people with deep roots in art so I've got a whole respect for the medium that I never was aware of and it's really beautiful and tonight it's such an honor to wear Calvin Klein's clothes tonight. I'm so excited!"
As the stars get pampered ahead of Sunday's red carpet, some beauty secrets may go amiss from the prying lenses of photographers and television cameras.
"Well I'm first going to get a bikini wax," joked Cranston. "I think that's how I celebrate every start of awards season. You want to be fresh. I see that as a key component to keeping your composure is that 'I have a little secret and it's down there and nobody else knows. Nobody else knows.'"
The nominees will be vying for the celebrated Oscar statuettes when the Academy Awards takes place on February 28 – officially closing awards season.