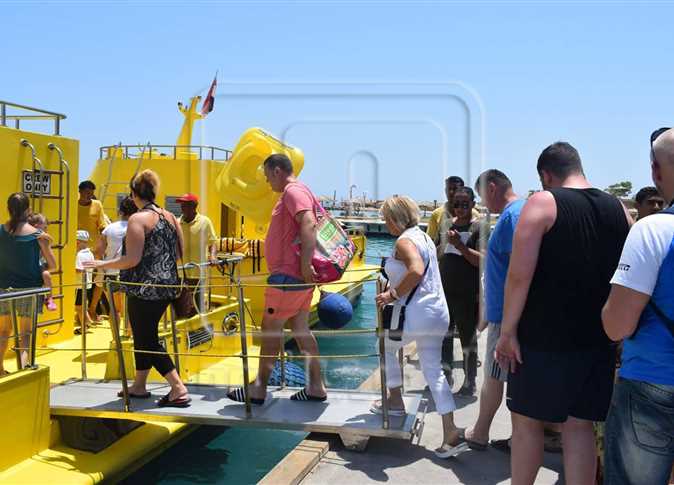 Ukrainian ambassador to Egypt Hennadii Latii said on Friday that the number of Ukrainian tourists visiting Egypt reached 773,000 from January to August, with the number expected to reach one million by the end of the year.
Speaking to Al-Masry Al-Youm on Friday, Latii said that Egypt is the second destination for the Ukrainian tourists.
He added that the trade exchange with Egypt amounted to US $2 billion, of which $1.9 billion was for the benefit of Ukraine, which exports wheat and many agricultural products while importing fruits worth $100 million.
The ambassador stressed that his country's exports to Egypt, whether wheat or other agricultural products, will not be impacted by his country's crisis with Russia.
He pointed out that Ukraine is ready to export any quantities of agricultural products to Egypt upon request, in view of the strength of bilateral relations between the two countries which is growing in various fields.
The ambassador pointed out that the first tram coach in Alexandria made in Ukraine will arrive at the end of this year, and there is an agreement to export about 17 coaches.
Edited translation from Al-Masry Al-Youm