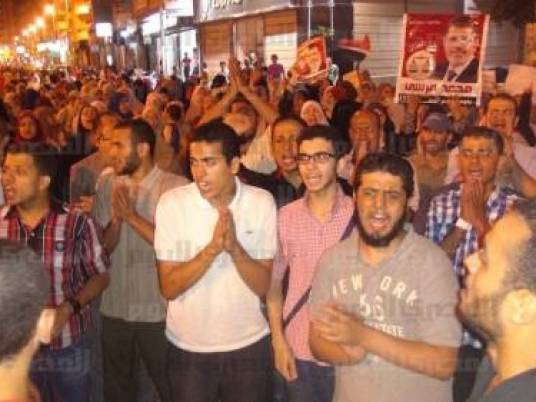 At least one person was killed and three others were wounded, in Kafr El-Sheikh governorate, north Egypt as demonstrators supporting the Muslim Brotherhood clashed with police, according to a statement issued by Ministry of Health on Friday evening.
On Thursday, the Muslim Brotherhood called on its official website to unite political forces and groups opposed to military rule and renounce political disputes in order to focus energy against the Supreme Council of Armed Forces.
The Brotherhood said thousands of group members have been brutally killed and injured, while tens of thousands were arrested since the ouster of President Mohamed Morsy.