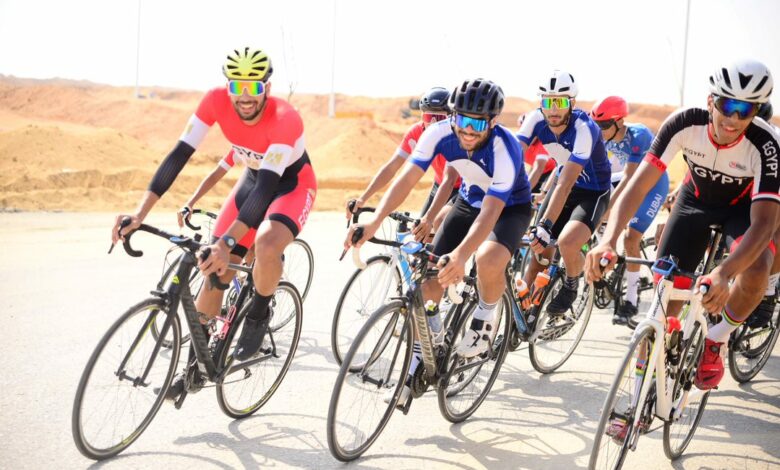 The Ministry of Tourism and Antiquities organized, on Saturday, the cycling marathon "October Victory" in the New 6th of October city, the first bicycle marathon there.
Nearly 500 runners from different age groups participated in the marathon, including 80 players from the Egyptian Cycling Federation, as well as some of martyrs' families, as part of the celebration of the glorious October victories.
The ministry said in a statement that the goal of organizing this marathon and other various sporting events and events is to promote the Egyptian tourist destination, activate domestic tourism, and encourage citizens to visit the various tourist and archaeological sites in their country.
People with disabilities also participated in the marathon activities.
On the sidelines of the marathon, a sitting volleyball match was held between the Sports Academy team and the Salam team, which are among the teams that participate in the tournaments organized by the Ministry of Youth and Sports for People of Determination.
The statement added that the marathon was provided with promotional materials and tourist brochures on the tourist and archaeological sites that the Egyptian tourist destination enjoys.
The Egyptian Tourism Authority in Giza presented prizes, certificates of appreciation and souvenirs to the marathon winners, and it also honored some of families of the martyrs in gratitude for the role they played for their country.