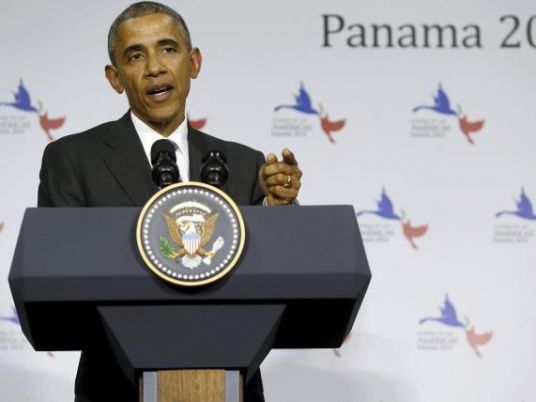 Iraqi Prime Minister Haidar al-Abadi and President
Barack Obama
will discuss the fight against Islamic State on Tuesday at a White House meeting likely to be dominated by Iraqi requests for US arms and tension over Iran's role on the battlefield.
In his first US trip since becoming prime minister, Abadi is expected to seek billions of dollars in drones and other US weapons to combat Islamic State, which seized much of northern and central Iraq last year.
Obama's administration, which welcomed Abadi's ascension after a tricky relationship with former Prime Minister Nuri al-Maliki, may not agree to all of the requests.
Nonetheless, the high-profile meeting in the Oval Office is meant to convey a US stamp of approval for a leader who has sought to be more inclusive than his predecessor in governingIraq.
Obama, who came to power on the back of a promise to end the war in Iraq, is restricted by public aversion to US entanglement in another regional conflict and congressional constraints on his budget authority.
"The US is not going to be willing to step up in terms of major military support. It's unclear that the US can budget for major aid," said Anthony Cordesman, foreign policy expert at the Center for Strategic & International Studies in Washington.
Obama in August authorized the first US air strikes on
Iraq
since the 2011 US troop withdrawal and has deployed about 3,000 American military forces to train and advise Iraqi and Kurdish forces to fight Islamic State.
"If there are specific ideas that Prime Minister Abadi has for stepped-up assistance, then we'll obviously consider them seriously," White House spokesman Josh Earnest said on Monday.
"The goal is to continue the obviously deep coordination that already exists between the United States and Iraq. This is a partnership that the United States is obviously deeply invested in."
Concern over Iran's role in the fight against Islamic State may also feature in the Obama-Abadi talks. Iran-backed Shi'ite militias have played a major role in battling the group, an Al-Qaeda offshoot that emerged from the chaos in Iraq and neighboring Syria.
A senior US general told Congress last month that the United States conditioned its entry into Iraq's battle to retake Tikrit from Islamic State on the withdrawal of the Shi'ite militias from the clearing operation.