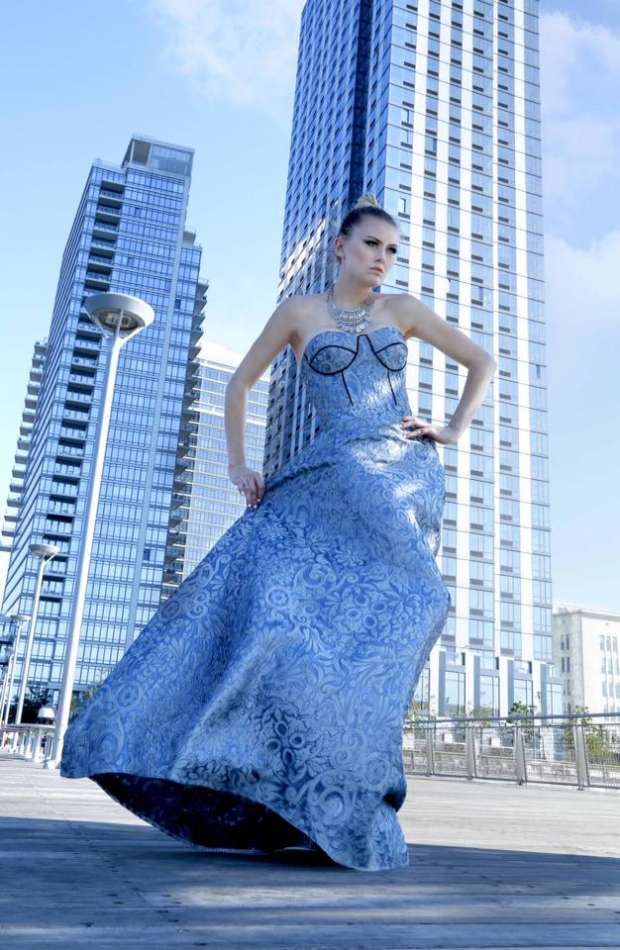 Egyptian fashion designer, Noureen Farah has been chosen to represent Egypt during 2017's iconic Fashion Week in Paris. Starting in January of next year, it will feature the works of 47 world-famous designers over the course of five days.
Fashion Week is an annual fashion event where designers, labels and fashion houses can showcase their latest collections, so that buyers and the media can know what to expect each year.
There are several editions of Fashion week, mainly held in the four fashion capitals of the world: Paris, London, New York and Milan, one for each season. There are also other, smaller takes on Fashion Week in a number of cities worldwide.
The Egyptian designer began her career about two years ago, with her designs attracting attention due to creative use of fabric, something that has elevated her from local to global designer.
Farah told Reuters, "Around three months ago, I received an email from Fashion Week saying that I was nominated to represent Egypt in Paris. I was very pleased to hear this, so I went and got myself a sponsor, and now I'm preparing for the trip."

Farah's designs showcase her understanding of textures.

Farah added, "I am very happy that I get to go abroad and show people that there is good taste in Egypt, and that we are able to make great things here. I want to break down the stereotypical image that people have of."
Farah studied fashion design and sewing in Milan and Florence. However, she credits her skills to lessons learned from a tailor at the atelier where she currently works.
She began her career making dresses for her friends and the business has grown rapidly since. She now sells cocktail dresses for around US$1,000 each and wedding dresses for up to $5,000.

A model showcasing one of Farah's designs
Although prices have generally gone up, Farah's popularity is still intact. She attributes her success in keeping a stable client-base to the extra care she gives each individual customer, often going out with clients to choose fabrics for their dresses, a task that is traditionally the customer's job.
Farah belongs to that young generation of Egyptian fashion designers, such as Farida Temraz, whose work has appeared on the red carpet at the Academy Awards. Temraz will be representing Egypt at the 2017 Spring/Summer Fashion Week in New York.
Egypy held its first Fashion Week during last November, with the first wave of graduates from T4C Fashion Academy showcasing their work, including not only clothes but also modelling and make-up.