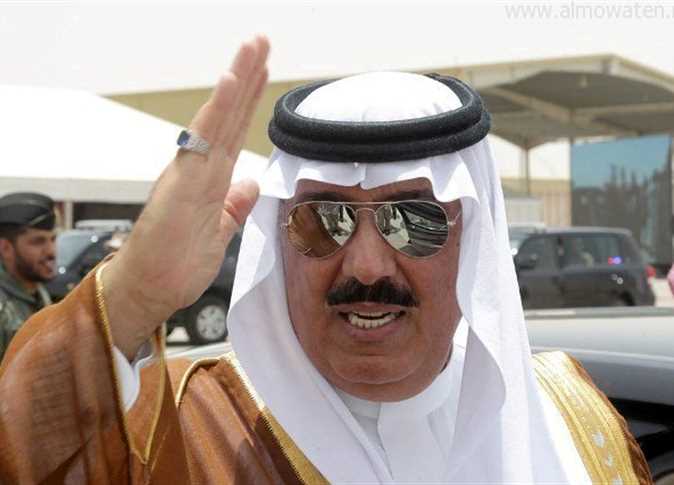 Saudi Prince Mutaib bin Abdullah was among the 11 Saudi elite figures to be arrested on Saturday on charges of corruption as per an order issued by the King.
On a list containing the names of ministers and prominent businessmen accused by the newly-formed anti-corruption committee of corrupt practices and the signing of irregular arms deals, Mutaib bin Abdullah's name came third.
He stands accused of "misappropriations and fake deals and the award of contracts to companies affiliated with him, in addition to arms deals in his ministry."
Below, Al-Masry Al-Youm traces the main events of bin Abdullah's life.
Born on October 12, 1953 in the village of al-Ulya in northern Saudi Arbia, bin Abdullah is the third son of late King Abdullah bin Abdulaziz Al Saud. Having received his primary education in schools in Riyadh and Jeddah, he later graduated from the Royal Military Academy of Sandhurst as a lieutenant and received his MA degree from King Khalid Military College.
In 1983, King Fahd promoted Captain bin Abdullah to the rank of Colonel, also appointing him to Commander of the King Khalid Military City.
Running the city enabled bin Abdullah, Crown prince at that time, to make one of the most important contributions in his military career, namely, introducing new curricula into the college system and organizing military exercises according to modern standards.
After being promoted to the rank of Major General, he was appointed Deputy Chairman of the Military Service under the leadership of the National Guard.
Climbing in military positions, he earned the rank of Brigadier, and was then admitted to the College of Command and Staff in Riyadh from which he received a MA degree in Military Sciences. He was then promoted to the rank of Major General followed by his appointment to the post of Deputy Chairman of the Military Service, which is affiliated with the presidential National Guard.
In 1995, he was promoted to the rank of Lieutenant general, and in 2000 he gained the position of Colonel General. He  was also appointed deputy assistant chief of the National Guard, responsible for military affairs. In June 2010, King Abdullah appointed him to deputy commander of the National Guard responsible for executive affairs at the degree of minister. Six months later he was appointed state minister and member of cabinet, as well as president of the National Guard.
In 2013, the National Guard was transformed into a ministry and bin Abdullah was assigned the newly-created post of Minister of the National Guard.
Earlier this year, a Saudi activist sparked a storm of controversy after posting on his Twitter account what he said was "information about Mohammed bin Salman's attempt to remove Mutaib from the presidency of the Guard." Bin Abdullah rejected the claim, until he was deposed on Saturday, replaced by Prince Khalid bin Ayyaf.
Mutaib bin Abdullah is a cousin to the Crown Prince Mohammed bin Salman. He is married to Princess Jawahir bint Abdallah bin Mohammed Al Saud who has birthed three daughters and three sons.