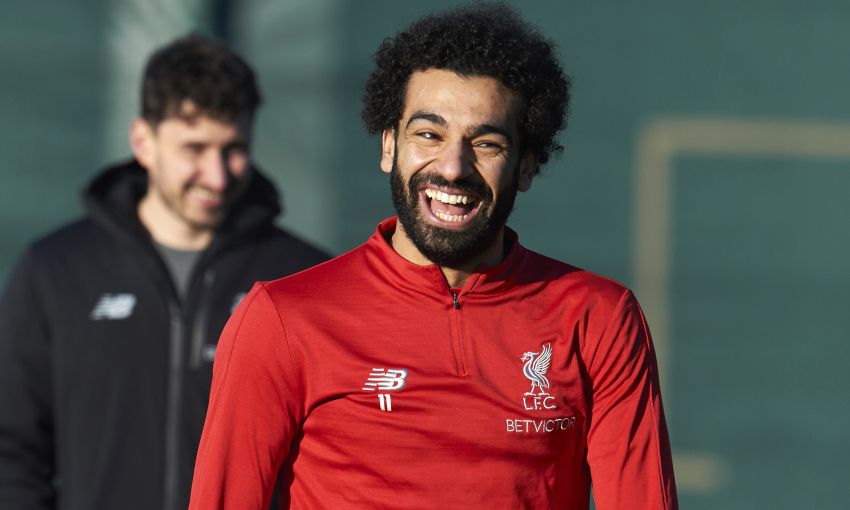 Cristiano Ronaldo has given the green light to Juventus officials to bring Egyptian football player Mohamed Salah to the squad, the club's website said.
A source explained Ronaldo and the club's leaders had given the Juventus administration an approval to start negotiations with Liverpool on the 26-year-old "Egyptian king", according to Sky News Arabia.
The Salah deal will not be normal and could exceed 200 million euros if the player agrees to join over, the source added.
If it went through, the deal would make Salah the second-most expensive player in history after Brazil's Neymar, who moved from Barcelona to Real Madrid for about 222 million euros and Frenchman Kélien Mbabé, moved to Saint-Germain from Monaco for 182 million euros.
On Saturday, Salah returned to scoring with his third goal against Bournemouth in the 25th round of the Premier League.
Salah led the league's top scorers with 17 goals and appears to be on track to remain the Premier League's top scorer for the second consecutive year.
On Saturday, Sala's goal against marked the 20th goal he achieved this year for Liverpool, for the second consecutive season, an achievement that has not been made since Uruguayan Luis Suarez left the team five years ago to join Barcelona.
Salah scored 49 goals in 62 matches with Liverpool in the Premier League. Liverpool has not won the Premier League title since 1989-1990.