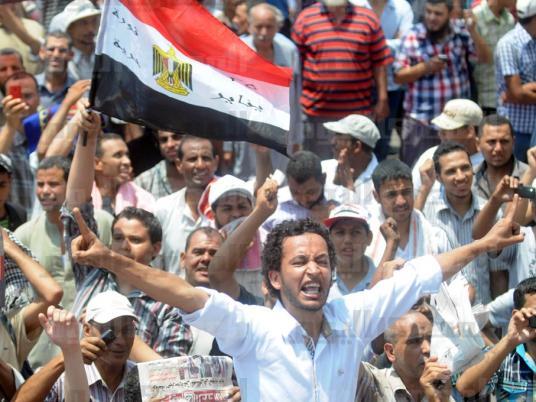 A plan to develop Tahrir Square will be submitted to Prime Minister Hesham Qandil next month, said Local Development Minister Ahmed Zaki Abdeen.
The plan will involve the Tourism Ministry, along with the Local Development Ministry, and will include the allocation of peaceful demonstration areas that do not disrupt traffic and which are also located away from the landscaping areas.
Tahrir Square was the setting for the 18-day revolution that overthrew former President Hosni Mubarak after almost 30 years in power. The square and its surrounding areas was also the location of many post-revolution demonstrations and clashes against the Supreme Council of the Armed Forces, which ruled the country during the 16-month interim period.
In a press conference held at the cabinet on Saturday, after a meeting with the Prime Minister to discuss the 100-day plan, Abdeen said that there are no other governor reshuffles after the 10 new appointments made by the president recently, pointing out that the president alone is the one to decide.
The Minister noted that the 100-day plan aims at laying the groundwork for solving the existing problems in the country, not to end them completely during this period of time.
He added that the governors were giving the powers to directly make contracts with investors in the field of waste recycling and that there is satisfactory success with waste removal, especially considering the lack of equipment and the significant accumulation.
The minister also said that improvements were seen both with traffic and campaigns against criminal strongholds.
He said that a percentage is determined in each governorate with respect to achieving completion rates required in the five axes of the 100-Day program, which include traffic, security, hygiene, bread, and fuel.
Abdeen stated that the local administration law has been discussed in the Shura Council, and recommendations for the law will be taken after the new People's Assembly discusses the law and the Constituent Assembly decides on a framework for it.
Edited translation from Al-Masry Al-Youm