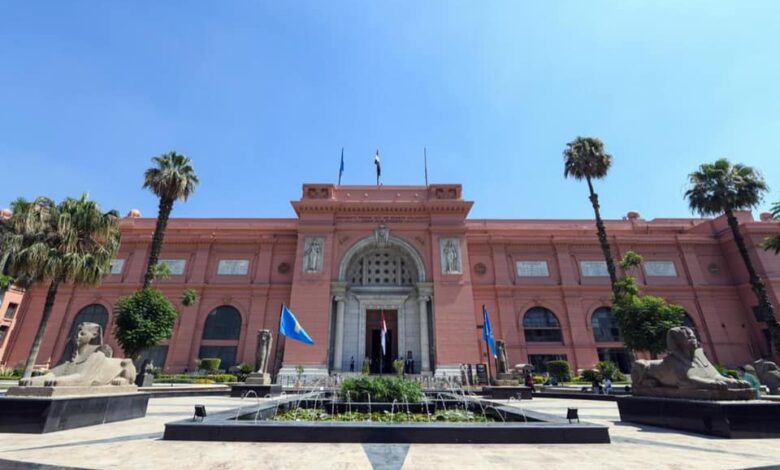 On Wednesday, November 23, the Egyptian Museum in Tahrir Square will be expecting visitors free of charge.
This is to commemorate and celebrate the 100th anniversary of the discovery of King Tutankhamun's tomb.
The official page of the Egyptian Museum's Facebook page said that entry to the museum will be free for Egyptians, Arabs, African tourists, and foreign residents.
The Egyptian Museum is scheduled to offer guided tours on this day to familiarize and educate tourists about the different historical components and periods of the time of Tutankhamun. 
The usual standard entry fee on regular days is LE30 for Egyptian or Arab visitors, and LE10 for Egyptian or Arab students.
The ticket is LE200 for foreign tourists and LE100 for foreign students.
The Egyptian Museum is open for visitors from 9 am to 5 pm.
The museum is the first national museum in the Middle East that includes the largest and most important archaeological treasures of ancient Egyptian civilization, in addition to being a unique landmark that played an important role in educating and disseminating archaeological awareness for Egypt. The museum's archive also contains rare documents and books on Egyptology, Ministry official Abdel Mohsen Shafi'i said in an earlier interview.
The building itself is an exceptional architectural edifice, and one of the first buildings specifically constructed to become a museum.
The Greco-Roman-style museum was designed and built by the French architect Marcel Dornon, who won an international competition for design rights. The foundation of the museum was laid in 1897, and it was inaugurated on November 15, 1902, during the reign of Khedive Abbas Hilmi II.
The museum joins a number of Egyptian sites registered on the UNESCO tentative list, including sites in Minya, Ras Muhammad Reserve in South Sinai, the Nilometer in Rawda, the monasteries of the Western Desert, and the ancient Sinai castles.