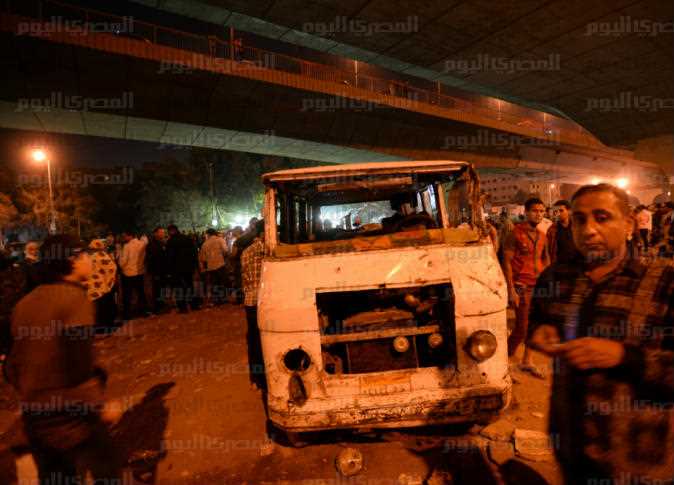 Giza's Public Prosecution office on Monday ordered an investigation be conducted on a microbus that overturned in the Mariottia water canal on Sunday, killing eight people and injuring seven others.
The prosecution's office ordered that a technical expert from the General Traffic Department examine the vehicle to investigate the status of its brakes and how fast it had been moving at the time of the accident.
Nile River rescue forces retrieved the microbus and the bodies of the victims, who were authorized by the prosecution to be handed over to their families for burial.
Initial investigations indicated that driver lost control over the steering wheel due to excessive speeding, which resulted in the vehicle turning over in the water canal.
A preliminary medical report on the deaths of the victims showed that they had died as a result of wounds across their bodies and drowning.
The Public Prosecution also demanded a report regarding the health condition of the injured survivors – including a driver – as a precursor to collecting their testimonies alongside sampling the driver's blood to test for drug usage.
According to investigations the victims had been workers at a facility on the desert road who were on their way back home in the Menoufia Governorate.