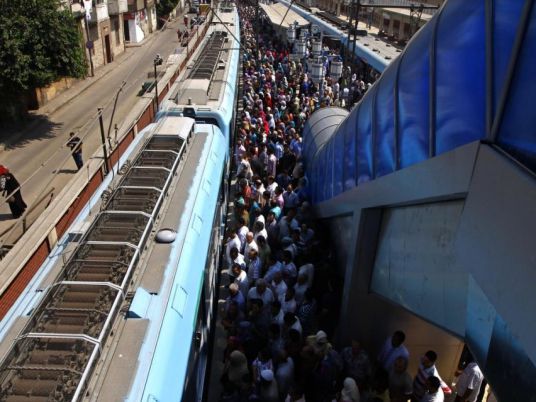 Egypt will increase the price of metro tickets from LE1 to a minimum of LE1.5, according to cabinet spokesperson Hossam Qawish, although he said no timetable has been set for the price rise.
Qawish made the comments on Wednesday, during a phone call to a talk-show on MBC Masr television channel.
However, he said that prices will not be increased for students, the elderly and the disabled.
He indicated two proposals under consideration: an overall increase, regardless of the distance traveled; or price rises based on the number of stations in a journey.
He stressed that the government is keen on pumping more investment into the transportation sector.
His comments were echoed on Wednesday by Prime Minister Sherif Ismail, who said in a press conference that the government is committed to raising metro ticket prices.
"The government cannot continue to offer the metro service at the same price," he told journalists.
On Monday, the Transport Ministry released details of a study showing that ticket prices for the Cairo metro system are very heavily subsidized.
According to the study, tickets are approximately 96 percent subsidized by the government, a figure predicted to reach 97 percent with the LE130 billion construction of the third line.
The unsubsidized price of a ticket would be LE25, the study stated.
Due in part to low ticket prices, the metro system makes losses of LE22 million monthly, with an negative impact on maintenance and operations.
Edited translation from Al-Masry Al-Youm