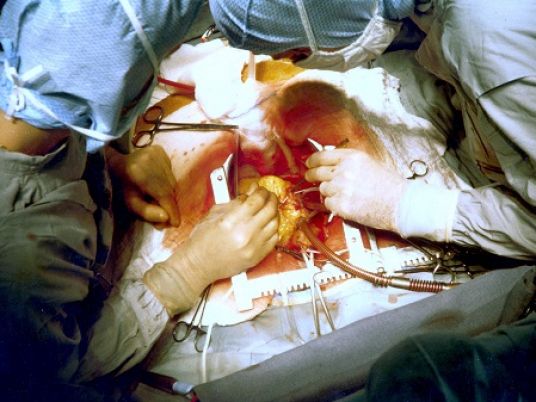 When the heart stops suddenly, it can sometimes be restarted with an electric shock from an automated external defibrillator (AED) – but even when an AED is nearby, it's often locked up out of reach, researchers warn.
One in five cardiac arrests outside of hospitals occurred near an AED that was inaccessible at the time, their study found.
"We do need more AEDs out there and need to make sure they are accessible 24/7, outside buildings, possibly inside cabinets that protect from the elements," said senior author Timothy C.Y. Chan, director of the Centre for Healthcare Engineering at the University of Toronto.
The devices are worth $1,000 to $2,000, so there may be some risk of theft, but 24-hour stores and ATMs already have a power supply and security cameras and would be good places for AEDs, Chan told Reuters Health by phone.
AEDs are designed to be simple to operate, and anyone can use one if it is available when a person collapses and has no apparent heartbeat.
Chan and his coauthors used data from a Toronto regional cardiac arrest database to identify out-of-hospital cardiac arrests from 2006 to 2014 and compared them to a list of registered AEDs from Toronto Paramedic Services. They didn't include cardiac arrests caused by injury.
There were 2,440 cardiac arrests in public places over the study period, and 737 registered AEDs in the area. If all the AEDs had been accessible 24 hours a day, seven days a week, 451 of the cardiac arrests would have occurred within 100 yards of a usable device. But only 354 cardiac arrests were actually covered by an AED within 100 yards, as about 20 percent of the time a nearby AED was inside a locked building, as reported in The Journal of the American College of Cardiology.
For cardiac arrests that happened overnight or on the weekend, 32 percent were near an inaccessible AED.
Time is of the essence
Cardiac arrest is a very time-sensitive condition with a low survival rate, Chan said.
"The quicker they respond, the higher the likelihood that you will survive," he said.
If help arrives at four minutes, the chance of survival is 50 percent, but in the US the average paramedic arrival time is seven to eight minutes, said editorial author Dr. Robert J. Myerburg of the University of Miami Miller School of Medicine.
"What we've learned in the years that this has been going on is that the survival rate is best with AEDs in public locations," Myerburg told Reuters Health by phone. "Now we're deploying defibrillators all over the community, in office buildings, sports stadiums, but some are closed or locked when the event occurs."
"An AED available close to an event is worthless if you can't get to it," he said.
But who exactly decides where AEDs are placed, and how, varies by jurisdiction, Chan said. In Toronto, for example, there is not a larger governing body making those decisions, and it is not mandatory to register an AED.
"Registering them should be mandatory," Chan said. "The issue right now is if they're not registered, 911 doesn't know they are there."