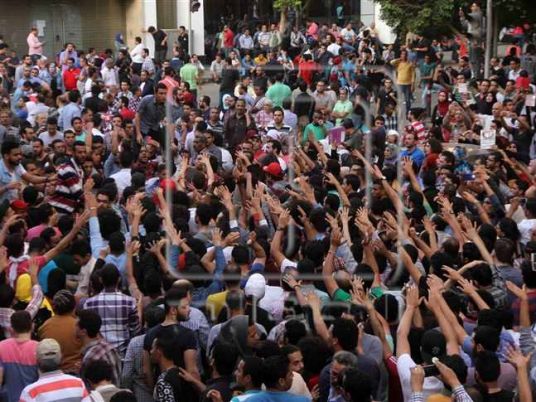 Former presidential candidate and lawyer Khaled Ali filed a case with administrative court on Saturday demanding a halt to the Ministry of the Interior's decision to impose an exclusion zone of 800 meters around vital governmental institutions in Cairo to ban any protests.
The interior Ministry made the decision on Thursday, amid calls for protests against the 'Agreement for Demarcation of Maritime Borders' between Egypt and Saudi Arabia, which earlier placed the two Red Sea islands Tiran and Sanafir within Saudi territories.
Signed in April, the agreement was recently referred to the House of Representatives (pariament) for ratification after complex legislative entanglements.
The agreement caused widespread uproar among activists who see the two islands as Egyptian territories. Several rulings have nullified it.
Meanwhile, the Cairo Summary Proceedings Court on Wednesday ruled in favor of an Interior Ministry case to ban protests around the Cabinet building in downtown Cairo.
The ruling moved protests against the demarcation agreement to Fostat Park.
Khaled Ali said that Interior Ministry's decision of imposing an 800-meter exclusion zone around governmental institutions to ban protests is unconstitutional.
Ali stressed that the constitution guarantees the right of peaceful demonstration and freedom of expression, pointing out that the people are the source of all authorities.
Political parties that have called for the protest at the cabinet building announced that they have called it off.
The acting President of the Popular Alliance Party, Medhat al-Zahed, told Al-Masry Al-Youm that they postponed the protest "out of fear for the youths' future; and we'll continue our moves in a suitable way with the least possible losses."
Edited translation from Al-Masry Al-Youm