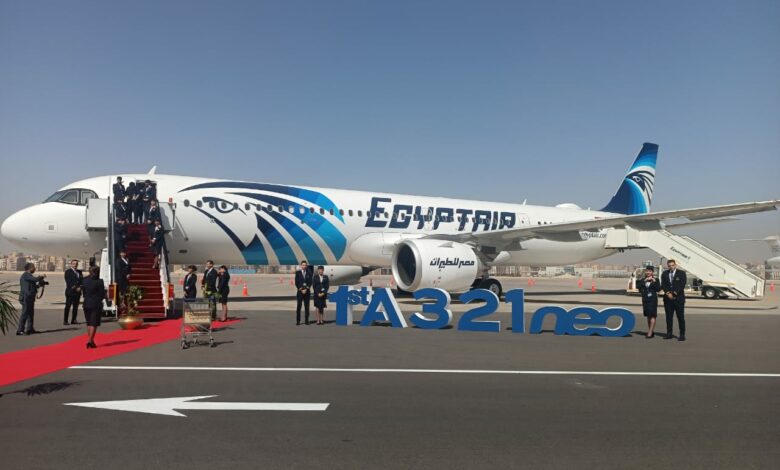 EgyptAir announced on Thursday that the new A321neo Airbus aircraft would arrive to join its air fleet.
The A321neo is the largest aircraft in the Airbus family of commercial aircraft in terms of passenger capacity.
The Middle East News Agency (MENA) reported EgyptAir saying that the new plane arrived at Cairo International Airport in a grand celebration, in the presence of the Egyptian Minister of Aviation, Mohamed Abbas Helmy, and a large number of leaders from Cairo Airport and EgyptAir.
EgyptAir's new two-class A321neo can accommodate 185 seats, 16 of which are first class, while the one-class aircraft can accommodate 199 passengers and has a range of about 3,000 miles/ 5,600 kilometers at maximum passenger load.
The plane arrived from the manufacturer in France and is expected to enter active service very soon within the huge fleet of EgyptAir, which opens the doors of travel to countries across the globe.