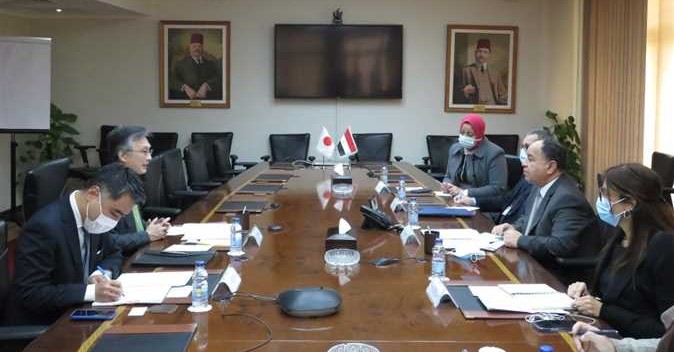 The new Japanese ambassador to Cairo, Oka Hiroshi, said that there are new Japanese companies that have decided to pump investments into Egypt during the coming period, to take advantage of the current attractive and stimulating business performance and investment climate.
During his meeting with the Egyptian Finance Minister Mohamed Maait, in Cairo, on Monday, Oka added that the situation in Egypt has completely changed compared to what he saw during his previous visit 40 years ago, as there is now a major modernization process that includes all aspects of life in Egypt.
He affirmed the satisfaction of the Japanese business community and investors in Egypt with the application of the ACI system for pre-registration of shipments at customs ports in seaports, and praised the efficiency with which this system operates, noting that he had received several positive messages in this regard from Japanese companies prior to coming to Egypt.
Oka said that Egypt is an important component of regional and continental stability, and that Japan is keen to cooperate with Egypt, which will reflect positively on efforts to support regional and continental development.
Maait discussed with the Japanese ambassador the possibility of issuing Egyptian bonds in Japan for the first time, within the plans to issue various medium and long-term government bonds, which target new instruments such as sukuk, sustainable development bonds, and green bonds. Maait noted that this contributes to expanding the base of investors, and attracting additional liquidity to the government stock market, in a way that helps reduce the cost of debt.
Maait expressed the Egyptian side's appreciation for the support provided by Japan to implement the comprehensive health insurance system, as well as cooperation in the field of education development through Japanese schools and universities.
Finally he added that it is clear the political leadership sees great importance to health and education; as two basic pillars for achieving human development.